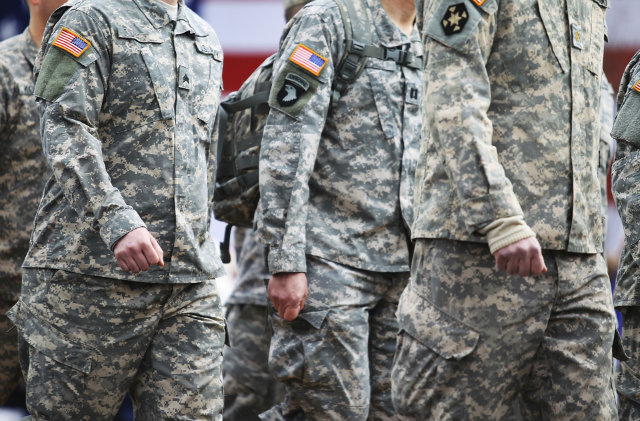 Army Sergeant First Class Ikaika Erik Kang, 34, was indicted Friday for attempting to aid ISIS. Federal prosecutors claim he met with undercover FBI agents who he thought belonged to the terrorist organization.
In incidents from July 21 to July 8, he tried to offer military documents (some of which were Top Secret), gear, clothing, and tech, the indictment said. He even allegedly offered combat training in stuff like hand-to-hand and firearms.
Kang, who served at Hawaii's Schofeld Barracks, will enter his plea in an arraignment scheduled for Monday. If convicted, he could spend up to 20 years in prison and up to a $250,000 fine for each of the four counts of attempting to provide material support or resources to a designated foreign terrorist organization.
[U.S. Army Soldiers on parade via By flysnowfly and Shutterstock]
Have a tip we should know? [email protected]