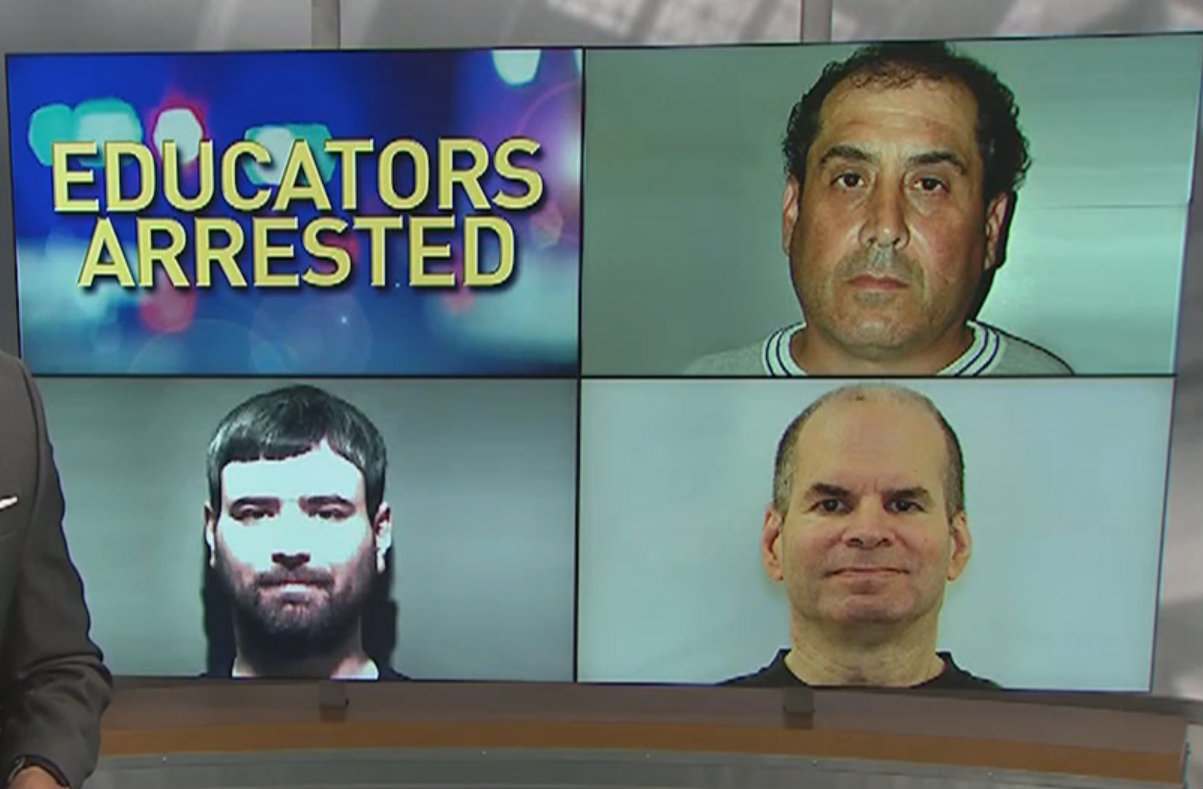 What the hell has been happening at Cloverly Elementary School? Maryland parents are wondering after a substitute teacher was arrested in March for allegedly sexually abusing a student. Since June 2016, this is the third arrest of a staffer in connection to the abuse of young children.
"It happened once, then twice, then three times," said local parent Jennifer Miller in a WJLA report. "What is going on that this is slipping through the cracks? These are innocent children's' lives and safety at risk and no one seems to care or be doing anything. It has to stop."
It started with John Vigna. The long-time teacher developed a pretty positive reputation, but he was arrested in June 2016 for abusing four female students. The trial revealed that disturbing allegations dated back years. He reportedly agreed to stop having physical contact with students in 2013 after a third complaint about having children on his lap. A former student, now an adult, testified at his trial that he touched her genitals during the 2001-2002 school year. Convicted in 2017, Vigna told the judge that it was the children who initiated physical contact.
"You can try and tell them not to sit on your lap, but if they're affectionate to you and they have feelings toward you and they feel like that they can count on you, they're going to come up and hop on your knee whether you want them to or not," he said, according to The Washington Post. "So it happened with some frequency."
So that's bad enough for the school and the children. But then lunchroom aide Sean Kelley was arrested in January 2018 for possessing child porn (reportedly not involving any students). Then last month substitute teacher Steven Katz was arrested for inappropriately touching a male student, police said.
Cloverly principal and county superintendent of schools Dr. Jack Smith said officials have been working on a way to keep the children safe, and spoke directly with parents at a school meeting on Tuesday.
"Last year, we started that process of re-fingerprinting employees," he told WJLA. "So when we do the background check, when we do fingerprinting, I certainly think going back and doing that on a periodic basis is a good move."
[Image via WJLA; Vigna at top right, Katz at bottom right, and Kelley at bottom left]
Have a tip we should know? [email protected]