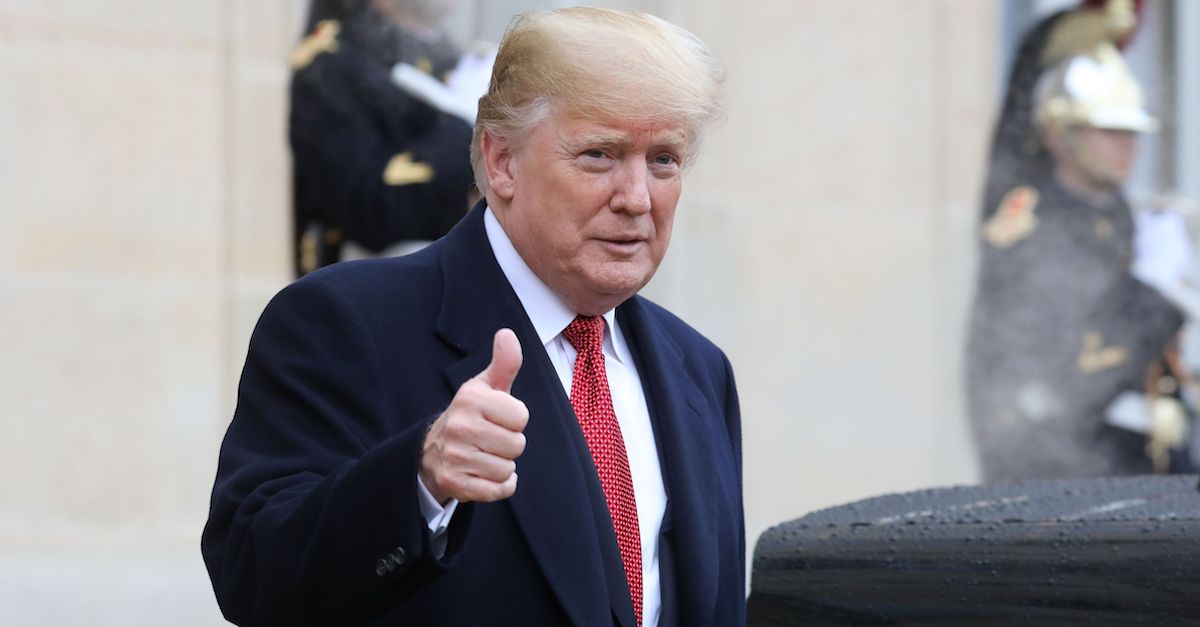 The Trump Foundation and members of the Trump family made a big addition to their legal team, as they fight off a lawsuit from the New York Attorney General's Office. In addition to Alan Futerfas, who was already representing them in the case, the Trumps are now also being represented by attorney Marc Mukasey, a former partner at Greenberg Traurig, where Rudy Giuliani used to work.
The addition of Mukasey was discovered when a court filing aimed at pointing out problems with AG Letitia James's case bore his name.
Former federal prosecutor Renatto Mariotti was certainly impressed, calling Mukasey "a very serious and talented lawyer" and "a huge get for Trump."
Marc Mukasey is a very serious and talented lawyer and is a huge get for Trump. https://t.co/vCMogQhf8W

— Renato Mariotti (@renato_mariotti) February 11, 2019
In May 2018, after it was reported that Mukasey was in talks to join Trump's team, the attorney said that he would not join Giuliani in representing Trump, opting to remain at Greenberg Traurig.
Prior to joining that firm, Mukasey and Giuliani were both with the Bracewell law firm. Mukasey, a former federal prosecutor, had been rumored to be joining Trump's legal team for some time. There was one potential issue at the time, as Mukasey was representing Australian entrepreneur Joel Zamel, who had been questioned by the Special Counsel's Office.
In April, Mukasey said that Zamel had "only a tenuous connection to the special counsel's investigation," and that he was "cooperating fully."
BuzzFeed reports that Mukasey left Greenberg Traurig in January to start his own practice.
Law&Crime has reached out to Mukasey regarding his decision to join the case, and will update upon receiving a response.
[Image via LUDOVIC MARIN/AFP/Getty Images]
Have a tip we should know? [email protected]