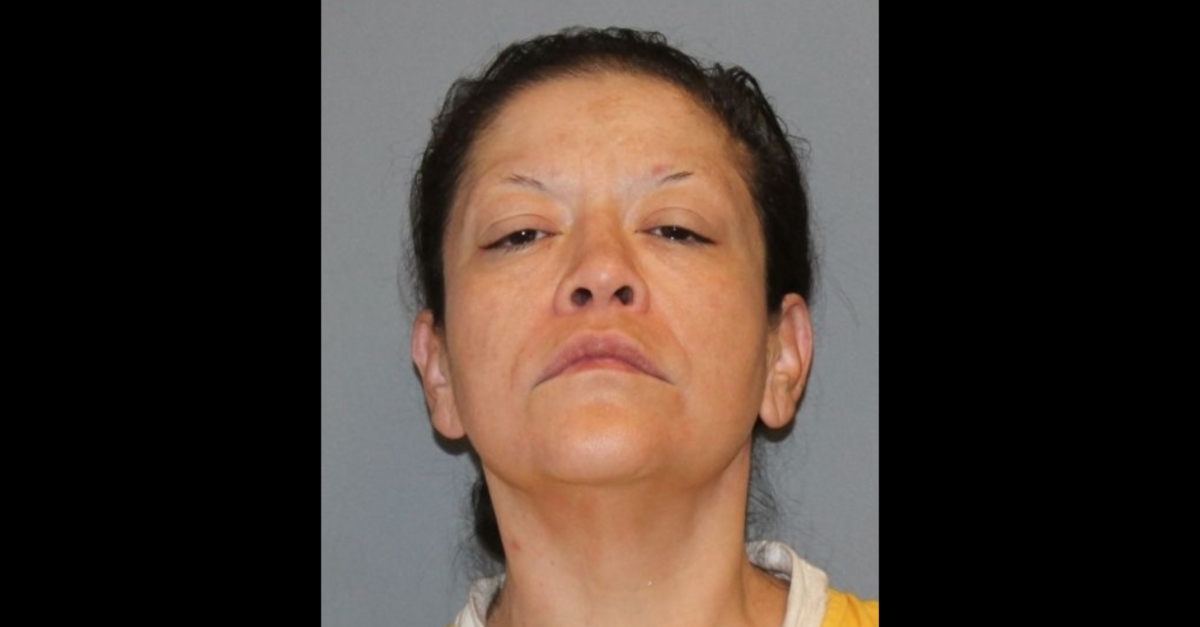 Colorado woman Jessica Dawn Garcia, 42, is accused of trying to drive off a cliff with her four children and two dogs. Charges include attempted vehicular homicide, according to a redacted Mesa County Sheriff's Office affidavit provided to Law&Crime.
Investigators claim a teen boy called 911 to say that his mother was trying to kill him, and that he ran away. She was going to drive off a cliff at the Colorado National Monument, according to authorities. Officials determined that Garcia had three other children and two dogs in her white sedan. They found her by a tunnel, facing a cliff. Tire tracks indicated that she stopped, investigators said.
The car was reportedly 10 feet away from the cliff.
One of the children told authorities that mom believed the Earth was "corrupt" and that she wanted to "go home" to be "with Jesus." A witness said that he asked Garcia about something that was redacted from the affidavit. Garcia's alleged answer was not redacted. "[T]hey're all going to die, too," she said, according to the affidavit.
An officer said she overheard Garcia say, unprompted, "I wasn't going to push them off." A deputy claimed to overhear the defendant discuss reading scripture and going home.
Records show prosecutors have until April 16 to formally file charges. Garcia has a public defender, but those attorneys are prohibited from making comment on their pending cases. She remains at the Mesa County Detention Facility on a $5,000 bond.
This might remind you for a similar case out of Mendocino County, California. That one ended in tragedy. A special coroner's jury determined this month that Sarah and Jennifer Hart drove off a cliff, taking their six adopted children with them in a murder-suicide. A sheriff's lieutenant suggested they yielded to personal pressure in their lives, and decided to kill their kids too. Authorities said they drugged the victims: Abigail, Ciera, Devonte, Hanna, Jeremiah, and Markis.
[Mugshot via Mesa County Sheriff's Office]
Have a tip we should know? [email protected]