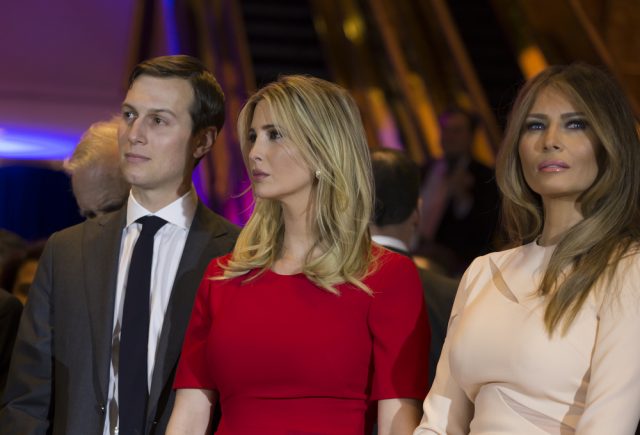 Four of the "adult" Trumps apparently aren't too great at doing adult things–like voting in municipal elections.
According to New York City's Board of Elections ("BOE"), four members of the Trump family flubbed up  and didn't have their ballots counted for the New York mayoral race held early last month.
According to those same BOE officials, here's how the Trump family voting excursion played out:
1. Melania Trump submitted a handwritten absentee ballot in ALL CAPS. But she didn't sign the ballot envelope so her vote didn't count.
2. Ivanka Trump filled out her ballot correctly, too. She even signed the envelope. But she didn't mail it until the actual Election Day. It didn't count either.
3. Jared Kushner's absentee ballot was requested but he never returned it to the Board of Elections. It's easy to forget when you're bringing peace to the Middle East.
4. President Donald Trump voted more or less in accordance with the rules. He filled out his ballot, signed the envelope, returned them both, and even returned them both on time–pretty much everything a voter can be expected to do when voting absentee. Except, it turns out, he got his own birthday wrong.
President Trump's birthdate is June 14, 1946. On his absentee ballot, he wrote July.
[image via shutterstock.com/Lev Radin]
Follow Colin Kalmbacher on Twitter: @colinkalmbacher
Have a tip we should know? [email protected]