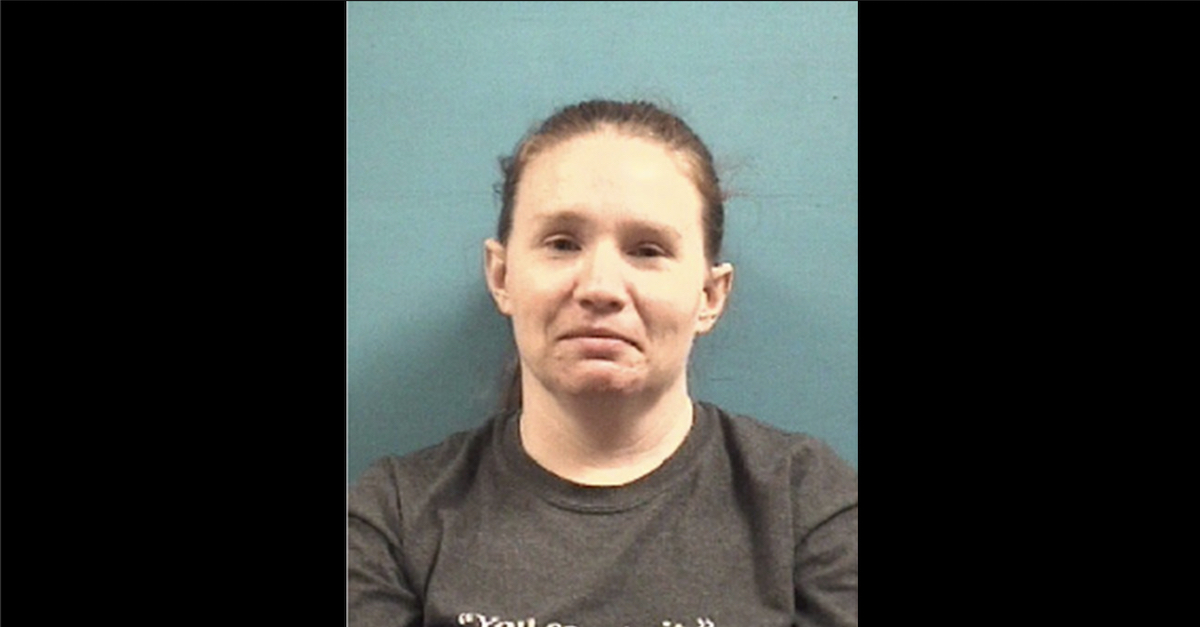 A Texas woman is accused of attempting to imitate her autistic twin sister in order to sexually assault a private caregiver. And police say the woman's alleged twin sister doesn't actually exist.
According to local ABC affiliate KTRK, the Pearland Police Department arrested 29-year-old Rachel Childs earlier this month on charges of burglary with intent to commit assault and indecent exposure over allegations that she engaged in "sexually oriented conduct" with a caretaker hired on Care.com late last year.
"She basically went online and solicited care for her special needs sister and left a small bit of instruction to pick up her special needs sister and take her back to the caregiver's home for a period of time," Public Information Officer Jason Wells told the outlet.
Officer Wells elaborated on what they believe went down between Childs and the caretaker:
Inappropriate contact made during the alleged diaper changes and whatnot and even the bathing.
Police said that Childs asked the caretaker to transport her fake sister to the caretaker's home before returning her the next morning. Childs was then suppose to arrive home a short while later.
"During the stay at the caregiver's home, the 'sister' engaged in sexually oriented conduct toward the caregiver who became suspicious as her behavior did not reflect that of someone who was autistic," said Pearland Police in a statement obtained by the New York Post on Thursday. "As a result, the caregiver investigated and determined that Ms. Childs was an only child and contacted the Pearland Police Department."
Pearland Police began investigating soon thereafter and determined that Childs was an only child. They suspect that she was pulling an elaborate hoax on the caretaker and this may not have been the first time such an alleged deception has occurred.
"The Pearland Police Department believe there might be additional persons whom were similarly deceived by Ms. Childs," the department said.
As for Care.com, the company told KTRK that Childs account has been closed and that she's now barred from ever using their services again.
"This incident is deeply disturbing and it is beyond unfortunate that someone working to provide care for another was subject to this behavior," a statement from a spokesperson noted. "We are cooperating fully with local law enforcement to provide whatever help we can but because this is an active investigation, we will not comment any further."
If convicted, Childs faces between 5 years and life in prison.
[image via Pearland Police Department]
Have a tip we should know? [email protected]