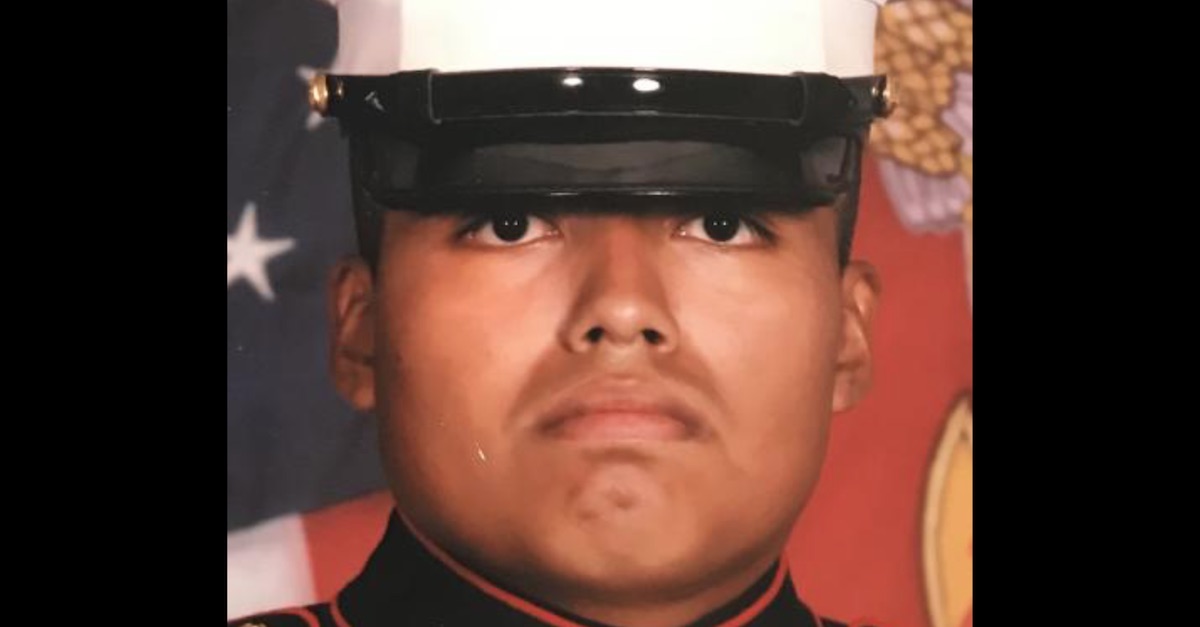 A sheriff's department in Michigan is ending a controversial agreement with U.S. Immigration and Customs Enforcement (ICE) after civil rights advocates heaped scorn on the agency for putting a decorated military veteran and U.S. citizen into administrative detention over false claims that he was an undocumented immigrant.
According to the Detroit Free Press, Kent County Sheriff Michelle LaJoye-Young announced on Friday that her department will no longer hold immigrant detainees for federal immigration officials unless there's an accompanying warrant–signed by a federal judge or magistrate–involved.
Sheriff LaJoye-Young said, via statement:
My primary goal remains the preservation and enhancement of public safety, due process and the rule of law. For this reason, I notified ICE officials earlier today that the Kent County Sheriff will hold detainees for ICE only after ICE presents to our office an arrest warrant issued by a federal judge or magistrate — otherwise known as a judicial arrest warrant. This change is effective immediately.
This move will essentially put an end to the county's practice of holding suspected immigrants in custody for ICE agents to pick them up on suspected immigration violations.
The 287(g) detainer program is used by ICE to keep undocumented immigrants in jail based on their immigration status alone. A typical detainer request asks that a local jailer or some other law enforcement official detain an individual suspected of an immigration violation for an additional 48 hours–after they should have already been released by authorities–so that ICE agents have time to show up and take them into custody.
One recent such request led to the administrative detention–and almost the deportation–of 27-year-old Jilmar Ramos-Gomez, a decorated U.S. Marine veteran born and raised in Michigan who served in the armed forces from 2011-2014. The Kent County Sheriff's Department handed Ramos-Gomez over to ICE after the much reviled agency issued a detainer request in mid December.
Ramos-Gomez was initially arrested over allegations that he damaged a fire alarm and trespassed on a hospital helipad. The former lance corporal and tank crewman regularly suffered from Post-Traumatic Stress Disorder since he returned home from Afghanistan and his family said that his mental health deteriorated severely since being unlawfully detained by ICE.
As Law&Crime previously reported, outrage swiftly followed as the news of ICE and Kent County's mistake became clear. A furor erupted in the Wolverine State and across the country; attorneys from the American Civil Liberties Union (ACLU) demanded answers and activists demanded a shift in how local law enforcement deals with the federal agency's controversial detainer requests.
"Why did they think he was a non-citizen? Did they get him confused with someone else? Who knows," ACLU attorney Miriam Aukerman asked out loud. This is an individual who's incredibly vulnerable with a mental illness."
"This is precisely the type of incident that we warned would happen and unfortunately now it has," said Hillary Scholten, staff attorney for the Michigan Immigration Center.
Local officials apparently took those criticisms to heart.
"We have tremendous concern over this investigation and the reason they used to hold this particular person," Sheriff LaJoye-Young told the press on Friday. "Again, that's why we're advocating for a judicial review, a second set of eyes to look at the case."
"What the sheriff has done today has been a significant and much welcome change to that policy," Scholten told the local NBC affiliate in Grand Rapids.
Kent County is Michigan's fourth-largest county by population.
[image via U.S. Marine Corps]
Have a tip we should know? [email protected]