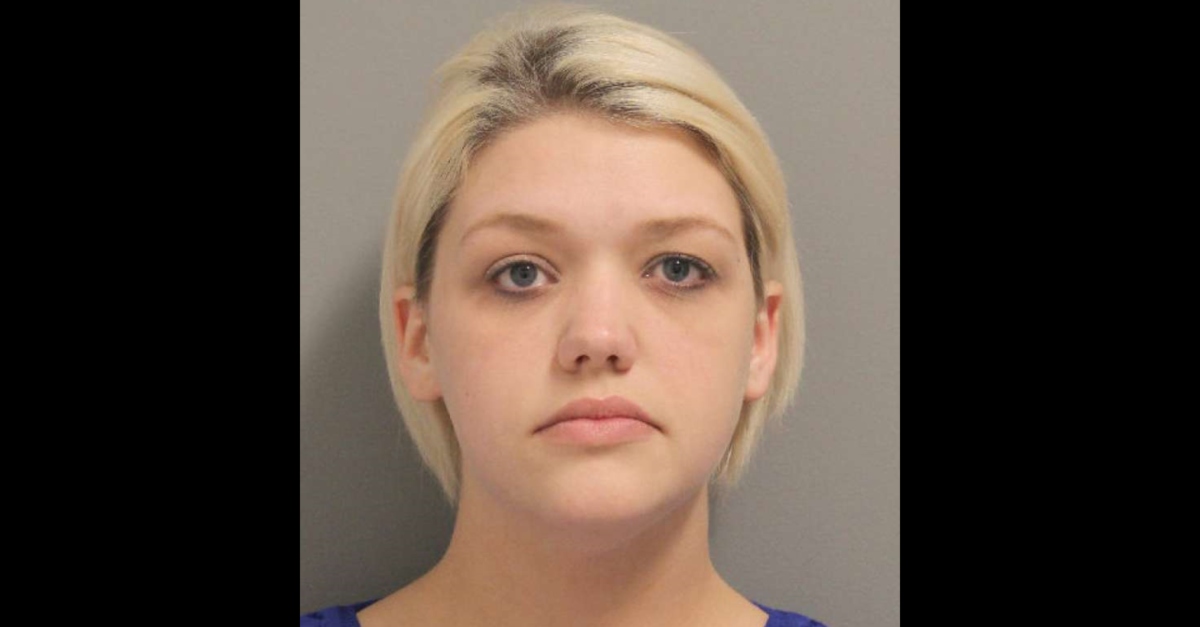 Texas teacher Kelsie Rochelle Koepke, 25, has been accused of sending sexual images of herself to a male student, according to KTRK. The defendant, who worked at Paetow High School in the city of Katy, allegedly met the student at a testing center during lunch. They allegedly exchanged Snapchat information around October 2017, and she started communicating with him.
Authorities said she told him not to save their chats. The defendant allegedly used accounts under the names "kelsie_koepke," and "Momma K." Koepke eventually began sending him nude pictures and videos of herself, cops  said. She is also accused of sending the boy a video of herself masturbating.
The teen cut her off in the end, investigators claim, and reported her to school officials. When confronted by a school district cop, Kopeke allegedly said she mistakenly sent the images at first, thinking the teen was someone else, and that she kept being Snapchat friends with him to "keep the peace."
Paetow High School Principal Mindy Dickerson told parents in a letter Wednesday that Koepke, a paraprofessional, has been fired.
"Because the investigation is still ongoing, we are unable to provide additional information at this time, but please be assured that the District takes this allegation very seriously and is fully cooperating with law enforcement," she wrote.
Koepke is charged with online solicitation of a minor, and improper relationship with a student. Records viewed by Law&Crime show she is out on $30,000 bond, and is scheduled for a court appearance May 7. Her attorney of record did not immediately respond to a request for comment.
[Mugshot via Harris County Sheriff's Office]
Have a tip we should know? [email protected]