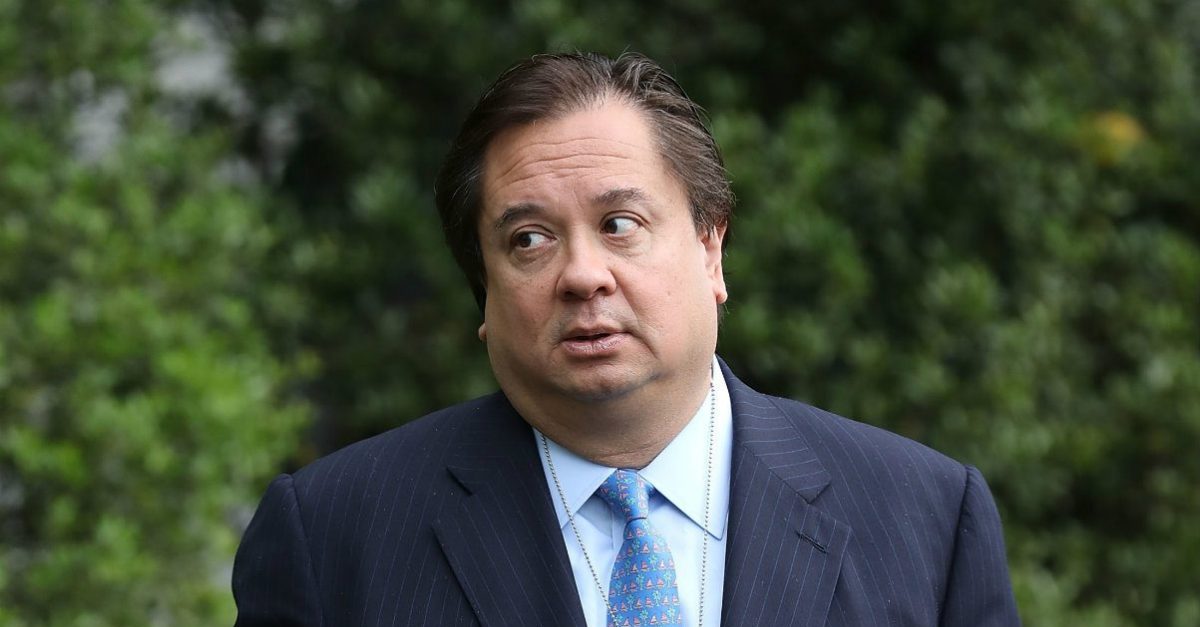 Kellyanne Conway's attorney husband George is not having fired FBI Director James Comey's argument about impeachment of President Donald Trump. Comey penned an op-ed  on Special Counsel Robert Mueller's report in the New York Times on Thursday. He came to the conclusion that impeachment would be bad because it would be perceived or characterized as a coup.
The bit from Comey on that:
Because if Mr. Trump were removed from office by Congress, a significant portion of this county would see this as a coup, and it would drive those people farther from the common center of American life, more deeply fracturing our country.
Conway said "Comey is wrong," agreeing with a counter-argument made by National Review's Ramesh Ponnuru.
https://twitter.com/gtconway3d/status/1109078812581679104
That argument basically went this way: Removal would only happen through a consensus that includes 20 Republican senators because you need to meet a high bar. If it's the case that consensus is that broad, it makes no sense to call it a coup. Nor, in their opinion, does it make sense to shy away from impeachment out of fear.
Comey also wrote that he has "no idea whether the special counsel will conclude that Mr. Trump knowingly conspired with the Russians in connection with the 2016 election or that he obstructed justice with the required corrupt intent."
"I also don't care. I care only that the work be done, well and completely," he added. "I'm also not rooting for Mr. Mueller to 'clear' the president. I'm not rooting for anything at all, except that the special counsel be permitted to finish his work, charge whatever cases warrant charging and report on his work."
The Trump-Conway feud has been ongoing, but over the last couple of days, the involved parties–whether President Donald Trump, his 2020 campaign manager Brad Parscale or Conway–have ratcheted up the rhetoric. Conway, while perusing the Diagnostic and Statistical Manual of Mental Disorders, basically diagnosed Trump with narcissistic personality disorder and antisocial personality disorder. He also tweeted that Trump's "condition is getting worse."
Most recently, Trump called him "Mr. Kellyanne Conway," a "stone cold LOSER" and a "husband from hell!"
[Image via Chip Somodevilla/Getty Images]
Have a tip we should know? [email protected]