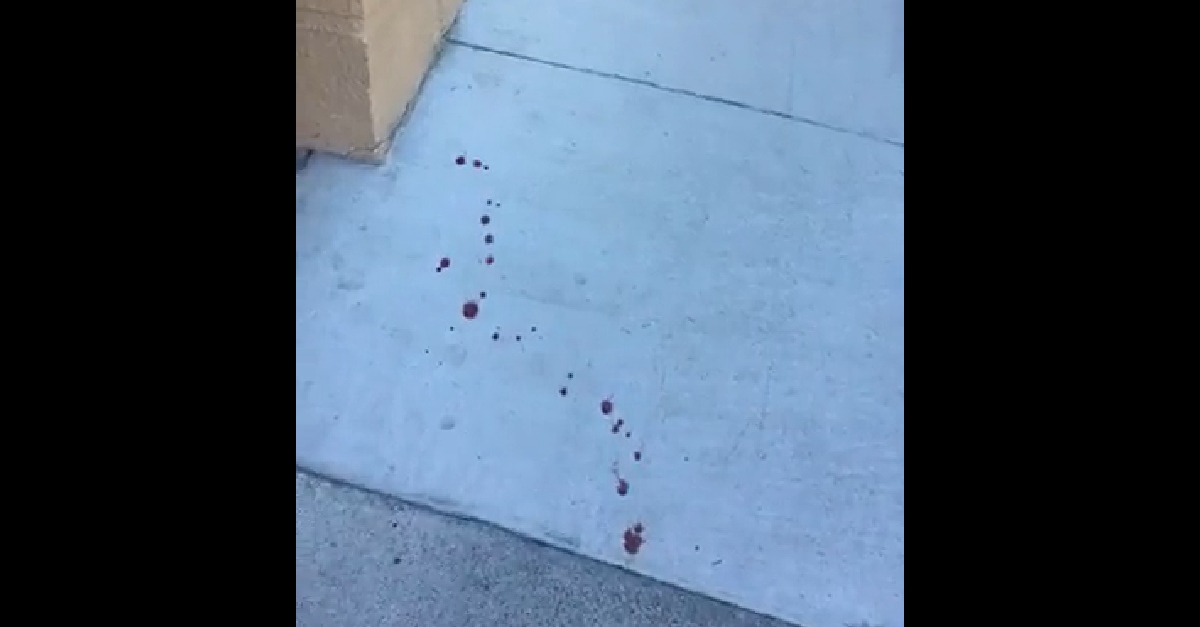 Police in San Francisco, California are looking for a man who they claim attacked another with a sword. This suspect was described as having worn a "Make America Great Again" hat. The attack happened Friday outside the Church of 8 Wheels roller-skating rink, cops said in a SF Chronicle report.
"I came outside. The [victim] was cut, he was bleeding like you wouldn't believe," founder David Miles told the outlet Saturday. "He was just gushing blood, so we got the first aid kit from inside and tried to stop the bleeding."
He said he didn't witness the assault, but authorities said that the MAGA-wearing suspect approached the other man, and they got into an argument. The victim attempted grabbing the cap, and the suspect attacked him with a sword, police said.
"Tonight is the first time I have ever experienced how utterly crazy T-rump people really are!!!" Miles wrote Friday in a statement to Facebook. "A guy wearing a MAGA hat attacked people in the street with a sword!!! This is right in front of the Church of 8 Wheels!!!"
He posted a picture of the apparent aftermath, with a MAGA hat laying on the ground. (Warning: Be advised that the image features a pretty dense pool of blood.) Miles shared a video on Saturday, sharing a second-hand story that the attacker was dressed as a "pirate." He said that the victim chased the attacker down the street for a time. Miles reportedly told police that he didn't see anyone like that enter the rink that night.
The victim received treatment for non-life threatening injuries, cops said.
[Screengrab via David Miles]
Have a tip we should know? [email protected]