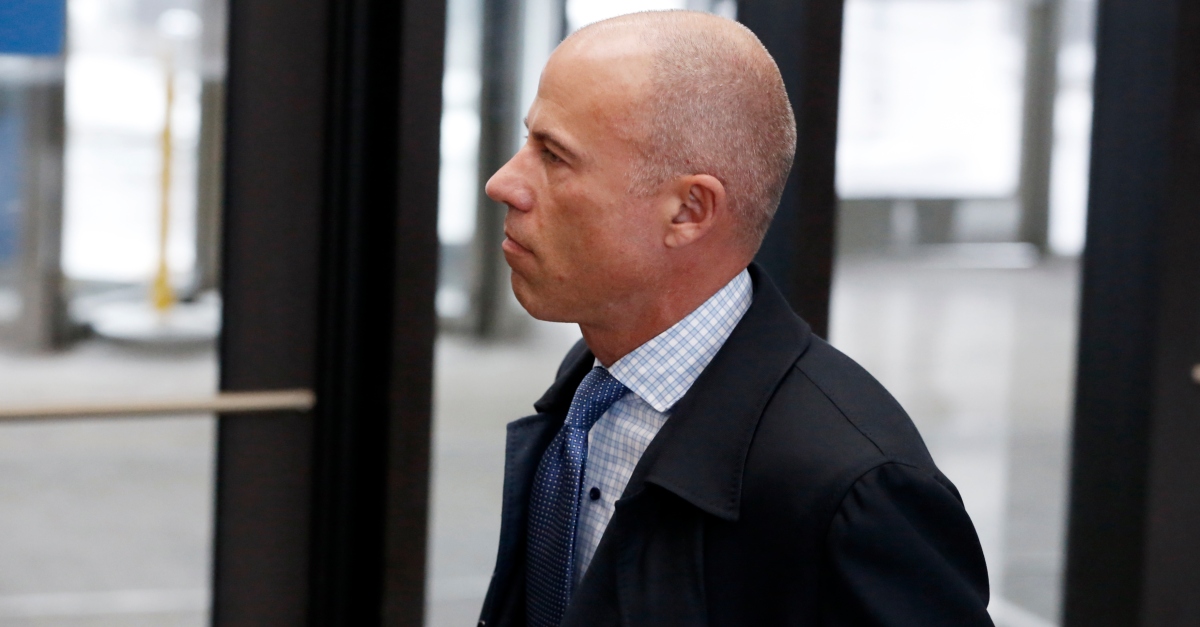 Embattled attorney Michael Avenatti complained Thursday that people act like he was "nobody" before his star-making case.
"I don't feel like I get enough credit for my track record of success relating to cases," Avenatti said in a New York Times profile published Sunday. "People act like I was a nobody before Stormy Daniels, and it's ridiculous."
Avenatti gained national attention in representing porn star Stormy Daniels in her lawsuit against President Donald Trump and Michael Cohen over a non-disclosure agreement to keep quiet about an alleged affair. That court fight is over, and whether they won depends on who you ask. The lawyer told the times on Thursday that his work led to federal prosecutors winning their criminal case against Cohen for campaign finance violations and other charges.
"That would have been a two-day story were it not for me," he said. This, incidentally, echoes an argument by Law&Crime Senior Editor Ronn Blitzer. He argued on March 8 that Avenatti "beat Trump and Cohen into submission" by taking the case to the press.
The attorney-client between Avenatti and Daniels relationship is also done, however. They announced in early March that they split.
I have retained Clark Brewster as my personal lawyer and have asked him and his firm to review all legal matters involving me. Upon completion of Mr. Brewster's review and further consultation with me, I anticipate Mr. Brewster will serve as my primary counsel on all legal issues

— Stormy Daniels (@StormyDaniels) March 12, 2019
"On February 19, we informed Stormy Daniels in writing that we were terminating our legal representation of her for various reasons that we cannot disclose publicly due to the attorney-client privilege," Avenatti wrote in a statement obtained by New York Magazine. "This was not a decision we made lightly and it came only after lengthy discussion, thought and deliberation, as well as consultation with other professionals. We wish Stormy all the best."
Daniels' tone wasn't warm when news broke that federal prosecutors arrested Avenatti this week for allegedly trying to extort Nike, lying to a former client about a settlement, and defrauding a bank.
"Knowing what I know now about Michael Avenatti, I am saddened but not shocked by news reports that he has been criminally charged today," she wrote in a statement Monday. "I made the decision more than a month ago to terminate Michael's services after discovering that he had dealt with me extremely dishonestly and there will be more announcements to come."
Avenatti told the Times that this was a "complete hit job by Nike," and he also cast doubt on the former client he allegedly tried to cheat out of a settlement. That former client could not be reached for comment.
[Screengrab via Nuccio DiNuzzo/Getty Images]
Have a tip we should know? [email protected]