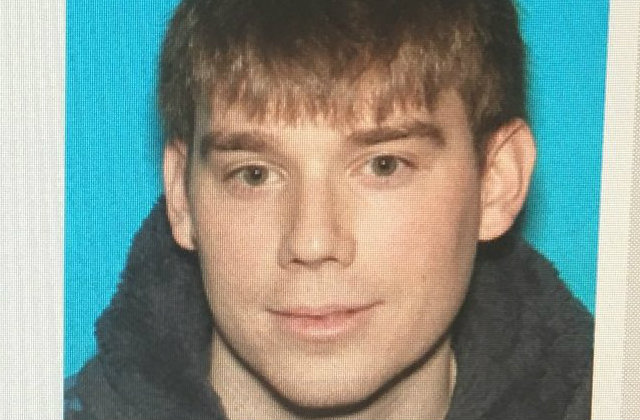 More is being revealed about the man who allegedly shot and killed four people at a Waffle House in Antioch, Tennessee. Suspect Travis Reinking was actually arrested in July 2017 for allegedly being in a restricted area near the White House, the Secret Service said, according to The Tennessean.
The suspect, who has been described as being from Morton, Illinois, ended up having his state firearm license revoked. Local cops seized four of his weapons. At a press conference on Sunday, Metro Nashville Police Department said one of these guns was the AR-15 used in the Waffle House attack.
Investigation on going at the Waffle House. Scene being processed by MNPD experts. This is the rifle used by the gunman. pic.twitter.com/lihhRImHQN

— Metro Nashville PD (@MNPDNashville) April 22, 2018
Reinking's father later got the firearms, and gave these back to his son, police said. Cops said they are still looking for Reinking. He could be armed with two firearms, Aaron said.
Police say the suspect first opened fire through the Waffle House windows, entered the business, and continued shooting. Four people were killed, but two survived being shot. 29-year-old James Shaw Jr. is credited with disarming him.
"It was at that time I kind of made up my mind … that if it was going to come down to it, he was going to have to work to kill me," says James Shaw Jr., man who wrestled gun away from Waffle House shooting suspect. pic.twitter.com/H2ZXeUSsJA

— NBC News (@NBCNews) April 22, 2018
Reinking fled the scene nude, and a man believed to be him was last seen in wood line wearing black pants, cops said.
The murder victims have been identified as Taurean C. Sanderlin, 29, Joe R. Perez, 20, Deebony Groves, 21, and Akilah Dasilva, 23. Two other people–Shanita Waggoner, 21, and Sharita Henderson, 24–were wounded, but survived.
Note: Updated with the names of the victims.
[Image via Metro Nashville Police Department]
Have a tip we should know? [email protected]