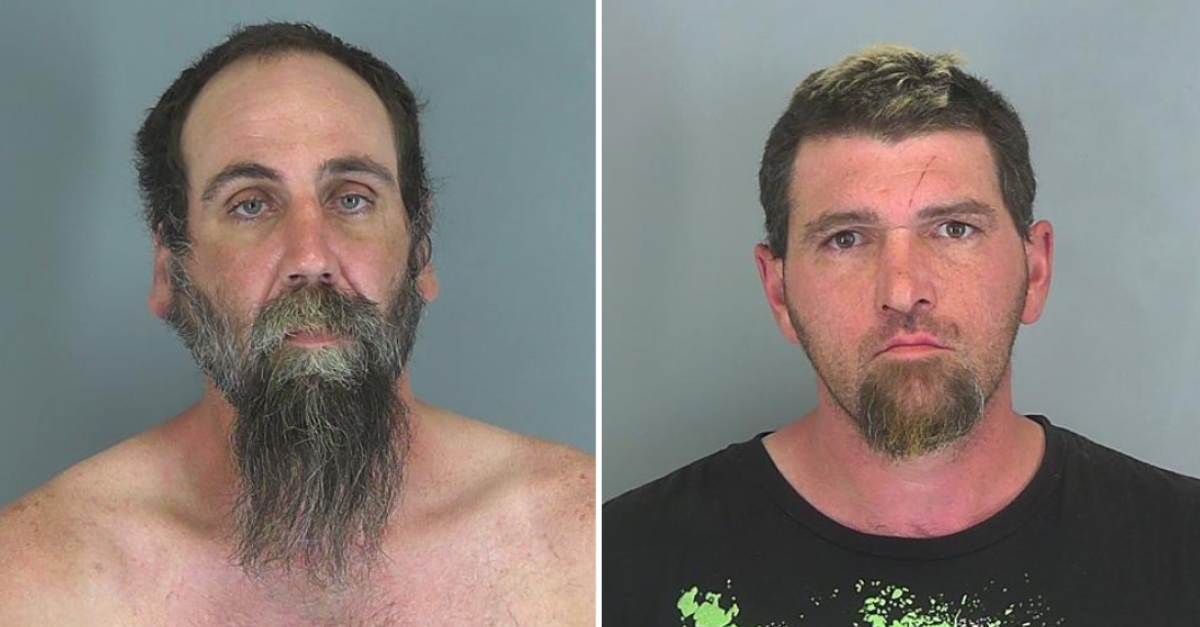 South Carolina man Christian Hurlburt shot himself in the head when confronted by deputies, but survived, and later said on his hospital bed that he saw Jonathan Galligan kill Christin Bunner, according to deputies in a New York Daily News report. That's not all. He also allegedly confessed to the murder of Melissa Rhymer.
"This man took my daughter," said mother Renee Bunner about Galligan in court on Saturday. "She has been missing since December the 16th. Not only did he murder her, but he also tried to bury her."
Deputies said that Hurlburt confessed to burying Rhymer at Galligan's home, and to helping his co-defendant bury Bunner.
Investigators said they found the women in graves about 18 inches deep. Hurlburt allegedly claimed that he murdered Rhymer in January, but didn't remember her name.
Both men were arrested Thursday. Galligan was said to be Bunner's boyfriend.
Records viewed by Law&Crime show that the defendants are both charged with murder. Hurlburt also faces a count of possession of a stolen pistol. Galligan must contend with a count of accessory after the fact of a felony.
A judge denied them bond at a hearing on Saturday, according to WSPA.
"If these people took their lives justice needs to be served for both of them," said a relative of Brunner's.
Investigators said the motive behind the murder remains unclear.
The victims are identified as 27-year-old Christin Bunner and 47-year-old Melissa Fairlee Rhymer.

Deputies say Bunner was reported missing in December by her family.

Rhymer was never reported missing.

— Stefany Bornman (@StefanyWSPA) April 6, 2019
They are scheduled for a court appearance to take place June 20.
[Mugshots via Spartanburg County Sheriff's Office; Hurlburt at left, Galligan at right]
Have a tip we should know? [email protected]