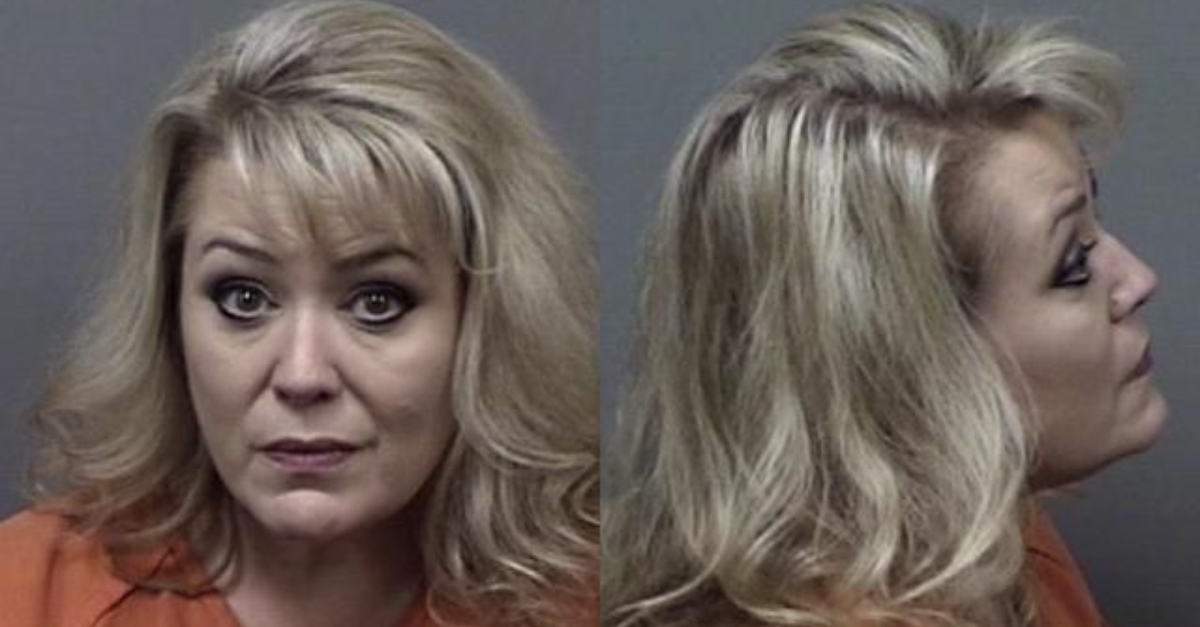 Sheriff's deputies in Citrus County, Florida announce on Thursday the arrest of a substitute teacher for allegedly performing oral sex on a 15-year-old. Angela Jean Stanton, 50, also sent students nude pics, authorities said in a news release. She was described as being "heavily involved" in student-athlete activities in Citrus High School, and she often communicated with the teens over text and social media, according to the news release.
Authorities said a local school principal learned about an allegation on Tuesday. This sparked an investigation. Deputies said they got in touch with three juveniles, and they learned Stanton sent the minors nude photographs over Snapchat. They then learned she performed oral sex on one of the victims, according to the news release.
Investigators said they went to her home, and she agreed to join them at an operations center for an interview.
Here's how they construed the meeting:
During the interview, several statements made by Stanton corroborated the specific details given by the victims.
Citrus County records viewed by Law&Crime show that Stanton remains locked up on $12,000 bond for knowingly transmitting info harmful to a minor, and lewd and lascivious battery with a person between ages 12 and 16. She is scheduled for arraignment to take place February 11. No attorney of record is named at this time. The defendant could not be reached for comment as of press time.
"Stanton was a trusted community member who was heavily involved in activities working with our county's young," Citrus County Sheriff Mike Prendergast. "She used her position to prey on the vulnerability of our children. No parent should ever have to worry about their child being victimized like this; especially from someone they viewed as a mentor. We will continue to work with the Citrus County School Board to determine if they are any additional victims."
[Mugshot via Citrus County]
Have a tip we should know? [email protected]