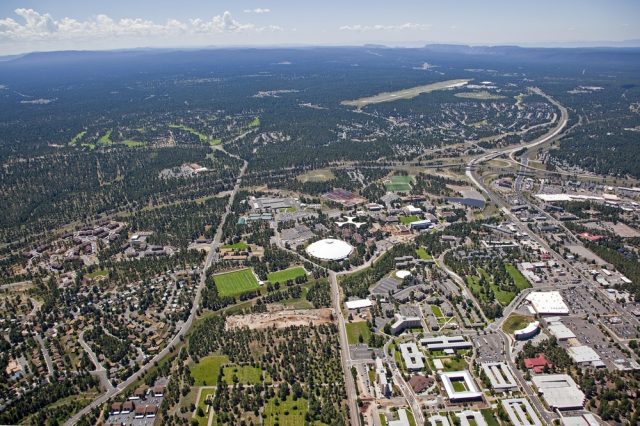 A student at Northern Arizona University was docked a point on a recent English after her professor deemed her use of the word "mankind" inappropriate because it was not "gender neutral."
The unlucky English Major student was Cailin Jeffers, according to
Campus Reform.  She told the outlet she was informed of the deduction in an email from Dr. Anne Scott, who accused Jeffers of "problems with diction (word choice)" regarding "mankind" instead the more appropriate synonym "humanity."
The email continued, word choice mattered "very much, or else teachers would not be making an issue of this at all." Dr. Scott claimed she "would be negligent, as a professor who is running a class about the huxman condition and the assumptions we make about being 'human,' if I did not also raise this issue of gendered language. . . . "
Jeffers was then given a chance to rewrite the paper and used the correct, gender word, but she chose to not to do so .
According to the report, it all started prior to the second essay assignment when Jeffers says the class received a to-do list if rules and regulations for future papers.  While most were normal requirements like 'cite in proper MLA format, Jeffers said there was also a "gender-neutral language" requirement.
"One of these examples she stated that we could not use the word 'mankind.' Instead, we should use 'humankind.' I thought this was absurd, and I wasn't sure if she was serious," she said.
So she decided to test it by using the mankind language in her paper, and found out the professor was serious.
"She told me that 'mankind' does not refer to all people, only males. I refuted, stating that it DOES refer to all people, [but] she proceeded to tell me that I was wrong, 'mankind' is sexist, and I should make an effort to look beyond my preset positions and ideologies, as is the focus of the class," Jeffers said.
The outlet reached out to the university and Dr. Scott, but did not receive a reply.
[image via shutterstock]
Have a tip we should know? [email protected]