The forensic sketch supposedly depicting the man who allegedly threatened Stormy Daniels in 2011 has had Twitter abuzz ever since it was revealed on The View Tuesday morning. The drawing of the man who Daniels claimed told her to leave Donald Trump alone has drawn comparisons to NFL superstar Tom Brady and  actor Willem Defoe, but there's another who bears a striking resemblance to the sketch.
That man would be Glendon Crain, Daniels' husband. Crain, also known as Brendon Miller, is a drummer who has also worked in the adult film industry. He has been married to Daniels (real name Stephanie Clifford) since 2010. He can be seen with Daniels here in an image from her Instagram.
Compare to the sketch here, as shown on The View: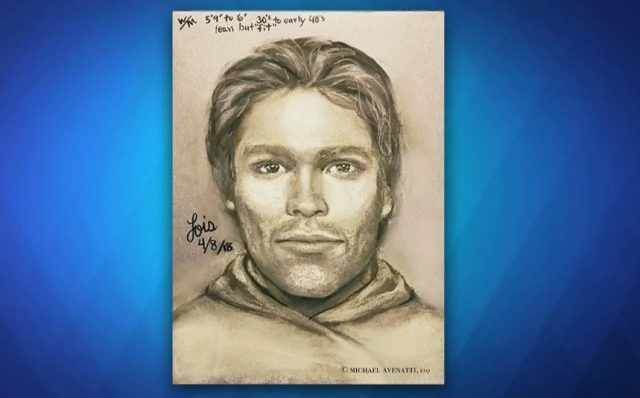 While the resemblance may not be Brady-like, it's still striking.
Daniels said on The View that she's waited until now to try to find the culprit because she was scared, and because at the time she hadn't told her husband, who was Crain. Daniels had previously been married to Pat Myne and Mike Moz.
The sketch was drawn by Lois Gibson, known as the Guinness World Records holder for most successful forensic artist.
[Images via Ethan Miller/Getty Images, screengrab]
Have a tip we should know? [email protected]