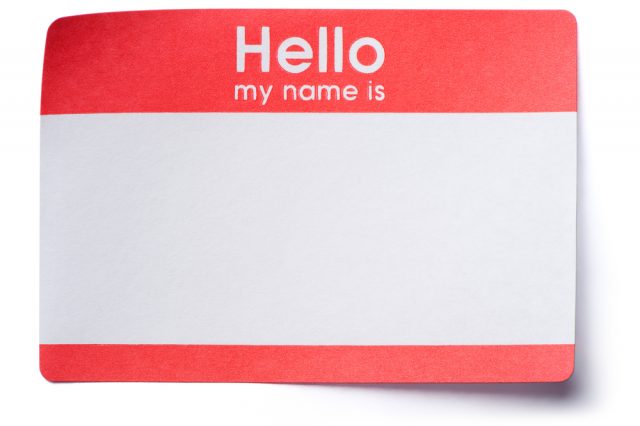 Elizabeth Handy and Bilal Walk are trying to name their daughter, but the State of Georgia is telling them to try something else. They want their daughter to be named ZalyKha Graceful Lorraina Allah, but the state isn't allowing it. As a result, the child can't get a social security card, and the family cannot qualify for Medicaid or food stamps, according to court documents. The child is almost two years old, born in May 2015, and remains nameless in the eyes of the government.
The Georgia Department of Public Health said in a letter that the problem isn't the religious nature of the name, but a state law that requires that a child's last name on their birth certificate be the same as the mother's or father's, or some combination of the two. The letter acknowledges that there is an exception to this when the parents are following a cultural naming convention used by one of the parents' nation of origin, but the Department points out that the parents in this case didn't make such a claim, so the state won't allow it. Indeed, the parents say the name doesn't have any religious significance, they just think it's "noble," the Atlanta Journal Constitution reported.
Now, the ACLU of Georgia is on the case, suing state officials on the couple's behalf. In a lawsuit filed on Thursday, they argue that a provision in Georgia law allows a child's parents to designate their child's last name after completing a paternity acknowledgment. Handy and Walk, who are not married, claim that they have completed such an acknowledgment, so they should be able to name their daughter by any name they please. They've already successfully named their son Masterfull Allah, according to the Journal Constitution.
"Government has no business telling parents what they can and cannot name their children," Andrea Young, Executive Director of the ACLU of Georgia said in a statement.
Handy is now pregnant with their third child, and doesn't want this to be an issue when the baby is born. She doesn't know if it will be a boy or a girl, but says, "the child will definitely have a noble title."
[Image via EHStockphoto/Shutterstock]
Have a tip we should know? [email protected]