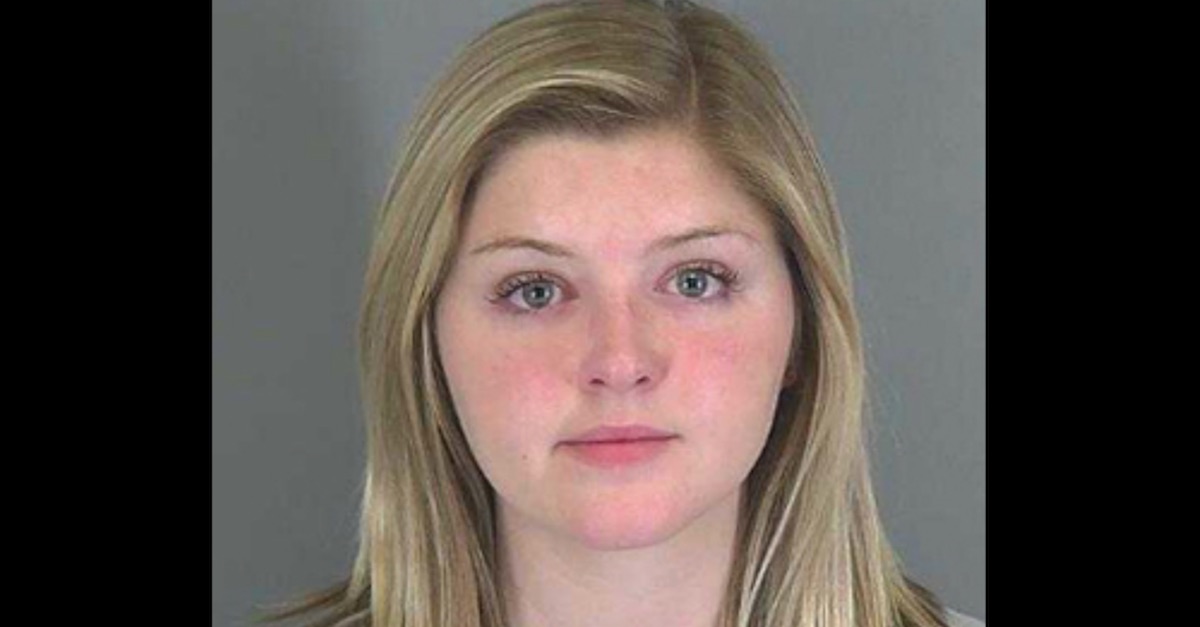 A 25-year-old licensed therapist and a counselor at the expensive Spartanburg Day School in South Carolina faces the charge of sexual battery and has apparently admitted to being involved inappropriately with a student between the age of 16 and 17.
Just days after the March 25 report of an illicit relationship between counselor Kenleigh Prendergast and a student, the practitioner was interviewed by the Spartanburg County Sheriff's Office, admitted to the relationship and was placed under arrest, WSPA reported. 
The relationship, which allegedly began in January and ended "several days prior" to March 25, consisted of texts, calls, Facetimes and meetings at Prendergast's home and private practice.
In light of the charges against her, the Psychology Today page Prendergast has online certainly reads a bit differently:
Hello! I'm a licensed Marriage and Family Therapy Intern, and I am extremely passionate about my work. I practice at Counseling on Pine in Spartanburg. I have a special interest in working with individuals from adolescence (12+) into adulthood. I have several years of experience working in a variety of school environments, and have developed a passion for working with teens struggling with anxiety, depression, low self-esteem/confidence and difficult life transitions (new school, parents divorcing, romantic break-ups, etc.). I also enjoy working with young adults (college-aged/early 20's) and adults with these issues, & more!

I am very passionate about helping people process and manage symptoms of anxiety and low self-esteem. I believe that everyone has the power within them to be a confident, mentally-thriving person, and being able to guide people through that journey is such a blessing. I offer convenient after work/school hours at my practice in Spartanburg. I know that you are busy, so it's important to me to make sure that our schedules match up.
There, Prendergast says she has a "special interest" in working with adolescents aged 12-plus and helping them through anxiety, depression, low self-esteem and confidence issues. She also says she offers "convenient after work/school hours" at her Spartanburg practice.
She described this role as a "blessing."
The Spartanburg Day School responded to the news of Prendergast's arrest by terminating her employment.
Have a tip we should know? [email protected]