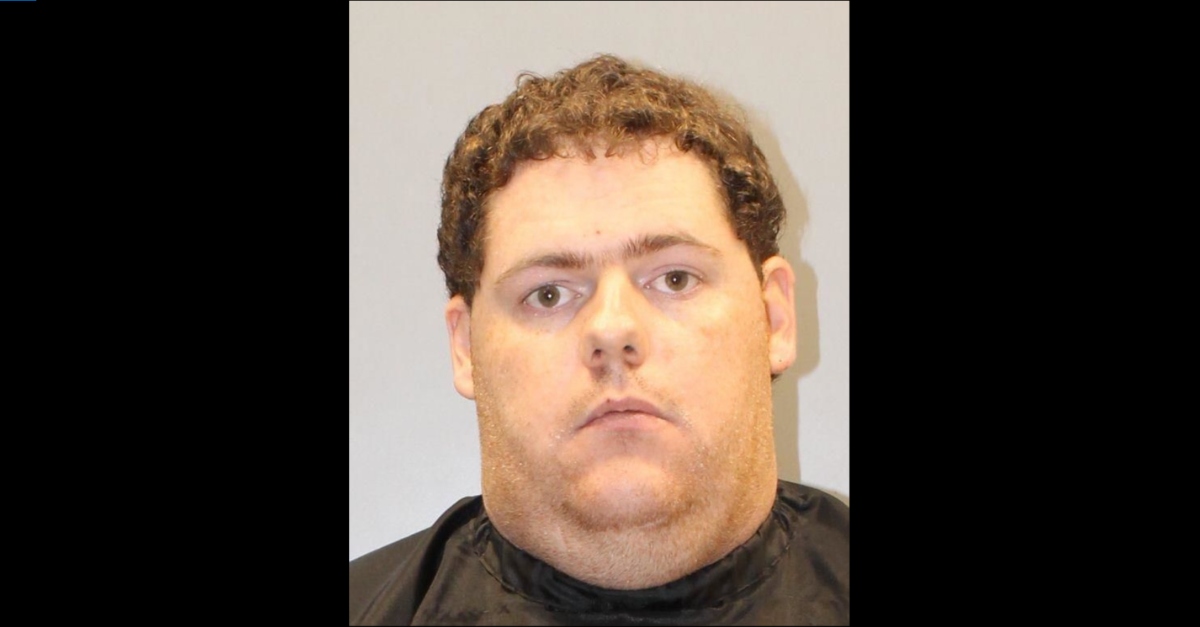 The son of a suspected mass shooter faces some ugly accusations himself. Seth David Hopkins, 28, allegedly molested two children, according to South Carolina authorities in a Post and Courier report. His father, former lawyer Frederick Hopkins, 74, is accused of shooting seven law enforcement officers, one of them fatally.
The two cases are linked, judging by the account from deputies. Investigators showed up at the younger Hopkins' home on October 3, after they obtained a search warrant because a minor accused him of sexual assault.  Authorities claim that the elder Hopkins ambushed them at the residence, allegedly shooting a total of seven law enforcement officers with his rifle, taking the life of police Sgt. Terrence Carraway.
None of this stopped investigators from going after the son anyway. Seth Hopkins was charged on October 5 with a count of second-degree criminal sexual conduct with a minor between ages 11 and 14. The girl in that alleged incident isn't the only victim, authorities said. Investigators announced Friday that there's another child, according to the Post and Courier. Hopkins is newly charged with first-degree criminal sexual conduct with a minor under 11 years old. Authorities previously suggested that there could be more victims.
The elder Hopkins remains booked at the same jail for first-degree murder and six counts of attempted murder. Records do not indicate an attorney of record for either defendant.
Richland County Sheriff Leon Lott described the shooting as a surprise attack.
"They were ambushed very quickly," Lott said, according to Greenville News. "As soon as they got there, the ambush was in place."
Frederick Hopkins practiced law a long, long time ago. He surrendered his license in 1984 after a conviction for illegally collecting $18,000 in attorney's fees.
[Mugshot of Seth Hopkins via the Alvin S. Glenn Detention Center]
Have a tip we should know? [email protected]