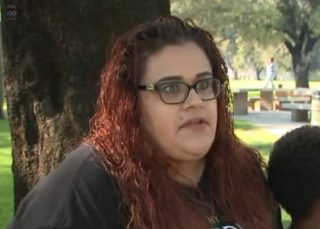 A Facebook group for people who share recipes, and the occasional meal, was the focus of a sting operation that could land a California woman in jail. Her alleged crime? Sending a meal to another user.
You read that correctly.
Mariza Ruelas said that the "209 Food Spot" group, of which she is a member, was for people in her area to share recipes, assemble potluck meals, and sometimes sell their own food, according to FOX40. While people would often trade meals with each other, Ruelas said that occasionally, "[s]omebody would be like, 'Oh I don't have anything to trade you but I would love to buy a plate.'" So when the single mother of six was approached online about acquiring a plate of her signature ceviche, she accepted.
Unfortunately, court documents say, that person was an undercover investigator for San Joaquin County, and Ruelas doesn't have a permit to sell food. She's not alone, as roughly a dozen group members fell victim to the sting and were hit with misdemeanor charges for operating a food facility and engaging in business without a permit. But Ruelas is the only one who has refused to accept a plea bargain, so her case could go to trial. If convicted, she could face up to one year in jail.
"I don't write the laws, I enforce them," San Joaquin County Deputy District Attorney Kelly McDaniel told FOX40. "Food prepared in a facility that does not inspect it creates a risk to the public."
Have a tip we should know? [email protected]