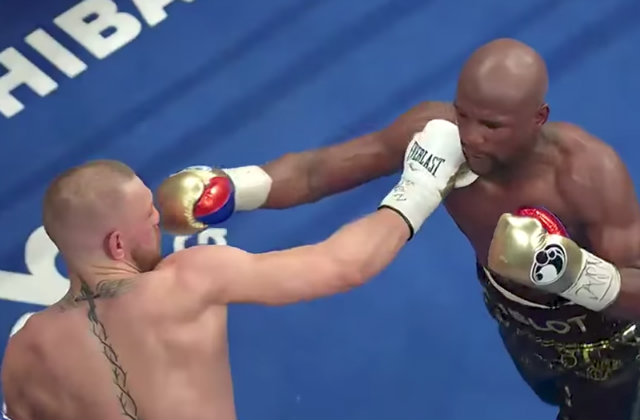 Showtime has been sued over its pay-per-view stream of the August 26 boxing match between Floyd Mayweather and Conor McGregor.
BREAKING – Class action lawsuit seeks full cash refunds for all @Showtime streaming customers #MayweathervMcgregor @meiselasb pic.twitter.com/JKKBhEjojn

— Michael Fuller (@UnderdogLawBlog) August 27, 2017
So far, the only actual plaintiff is Oregon man Zach Bartel, who is represented by a legal team led by Michael Fuller and Mark Geragos. (Yes, that Mark Geragos.) But this is a proposed class-action lawsuit, and the complaint argues there are "thousands" of people who were potentially affected in his state. The Washington Post first obtained a copy of the filing.
The lawsuit says Bartel paid $99.99 for the steam on August 25, only to discover the next day that he couldn't watch the fight on the "defective" streaming system.
Instead of being a "witness to history" as defendant [Showtime] had promised, the only thing plaintiff witnessed was grainy video, error screens, buffer events, and stalls.
The lawsuit says Bartel's viewing equipment was top notch and his Internet connection was in working order. He checked Twitter to discover that other people were also having trouble watching the stream, the complaint says.
Law Newz has reached out to Showtime for comment, but Chris DeBlasio, Senior Vice President of Communications, said the network couldn't discuss ongoing litigation.
[Screengrab via UFC on Fox]
Have a tip we should know? [email protected]