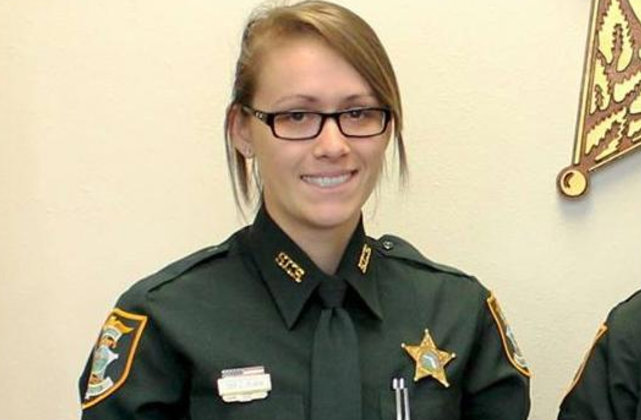 The Sarasota County Sheriff's Office announced Wednesday that they fired Deputy Carson Lee Plank for helping cover up an alleged murder plot. This decision comes after the end of an Internal Affairs investigation that recommended she lose her job.
Plank's co-workers arrested her in February and again in May for allegedly helping now-former Deputy Frank Bybee cover up the attempted murder of an elderly woman. She allegedly found a photo of blood and hair evidence, but she never gave it to other investigators, the Sheriff's Office said.
In a text message sent to Bybee on the morning of January 12, Plank wrote, "Frankie, she said you tried to kill her." Three minutes later, Plank assured Bybee, "…we squashed it."
She pleaded not guilty to the original charge in February, and will face arraignment on June 9, and a pre-trial hearing on June 13.
Investigators arrested Bybee in January after he allegedly embezzled funds meant for pet-sitting the victim's dog, making out checks to himself and his children, and trying to stage her suicide. Prosecutors said he broke into her home, attempted to force feed her meds, and then failed to kill her with carbon monoxide from a car running in the garage. Bybee was also accused of forging the woman's suicide note after more charges were pressed in February. He will face an upcoming trial too.
[Image via Sarasota County Sheriff's Office]
Have a tip we should know? [email protected]