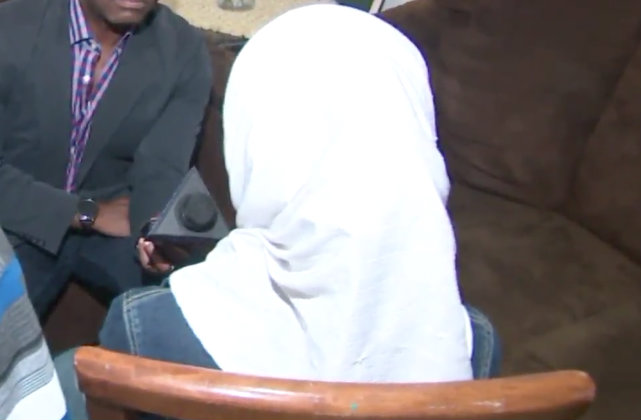 Weeks ago, former substitute teacher Oghenetega Edah lost his job after allegedly ripping a hijab off a young girl's head. Police in New York City have followed up on that: The 31-year-old was arrested Wednesday for aggravated harassment as a hate crime and endangering the welfare of a child, cops announced.
Officials told The New York Daily News that he had a clean record before the May 2 incident.
Edah ordered 8-year-old Safa, the alleged victim, to take off her hjiab after she acted out in class at a public school in the Bronx. She refused, and as she told WPIX in an interview in early May, he said he couldn't see her hair.
Edah allegedly yanked the hijab from her head and injured her eye, police said. He is scheduled for an arraignment to take place Thursday.
The New York hate crime statute covers religion. That Edah is accused of yanking off a hijab, a veil commonly worn by Muslim women to display modesty or faith in God, supports that enhanced charge.
[Screengrab via WPIX]
Have a tip we should know? [email protected]