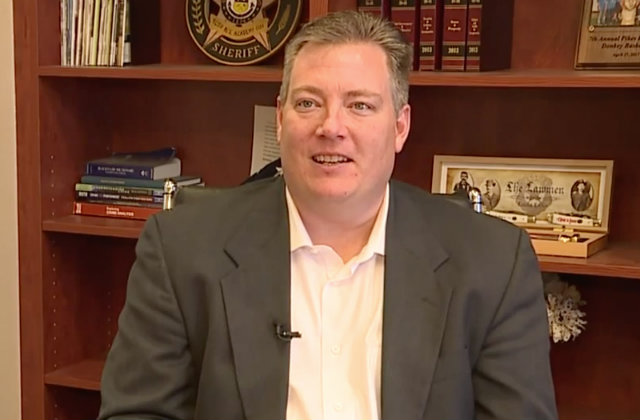 Two people in Colorado allegedly offered a sheriff marijuana to buy his car. It's okay. There's a lot to unpack. Take your time and read that sentence again.
Teller County Sheriff Jason Mikesell said he put up a Craigslist ad for his vehicle, only to get an offer from Shawn Langley, according to KDVR. Langley allegedly wanted to pay with four lbs. of "home grown black-market" marijuana. Authorities claim the suspect didn't know he was talking to a lawman, and he sent over pictures of the bud.
Colorado allows retail marijuana use for people 21 years or older, but people need licenses to sell. Residents don't need permission to grow plants for personal use. Nonetheless, these are limited to six per adult, and beginning next January 1, a maximum of 12 per household "unless certain requirements are met," said the state website. Laws can be more narrow in the county and municipality level.
Teller County investigators set up a sting, and claim they met up with Langely and Jane Cravens to make the trade. The pair was arrested, and their marijuana seized, authorities said.
[Screengrab of Mikesell via Fox31]
Have a tip we should know? [email protected]