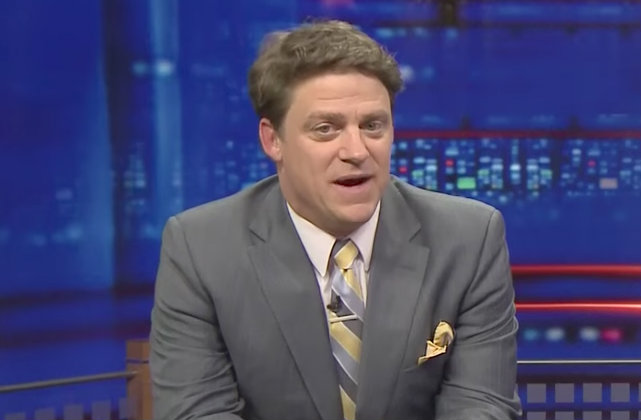 Residents of Portland, Maine knew Tom Johnston as a WCSH meteorologist, but authorities in Oxford County thought he committed sexual assault.
Sheriff Wayne Gallant told reporters on Thursday that he would've been charged in a gross sexual assault that occurred on April 1. Emphasis on "would have." Johnston was discovered dead of an apparent suicide five days after the alleged crime.
When a reporter pointed out that this meteorologist wasn't alive to defend himself against the accusation, Gallant insisted that they were confident in their evidence.
Johnston's colleagues actually covered the news about the charge.
"We are disturbed to learn this troubling information," said Brian Cliffe, WCSH President and General Manager, in their story. "We began covering Tom's disappearance in early April. During today's Oxford County Sheriff's Office's news conference, we learned for the first time with everyone else that Tom would have been charged in a Class B gross sexual assault that happened on April 1, if he was still alive. We share in the community's shock and our thoughts are with the victim and the families involved."
Johnston was serving as master of ceremonies at a spring festival during the alleged incident.
According to the Oxford County Sheriff's Office, the victim had alcoholic drinks, went to a nearby home, and laid down in a bed to sleep. That is when a man entered the room. This perpetrator escaped after other people in the home confronted him.
Gross sexual assault, a class B felony in Maine, generally occurs when the victim's ability to supply/withhold consent is somehow compromised. For example, the victim could be "unconscious or otherwise physically incapable of resisting and has not consented to the sexual act." It can also happen when perps threaten the victim, supply them with drugs or intoxicants to control their behavior, or if the victim suffers from a "mental disability."
The case is now closed due to Johnston's death.
[Screengrab via WCSH]
Have a tip we should know? [email protected]