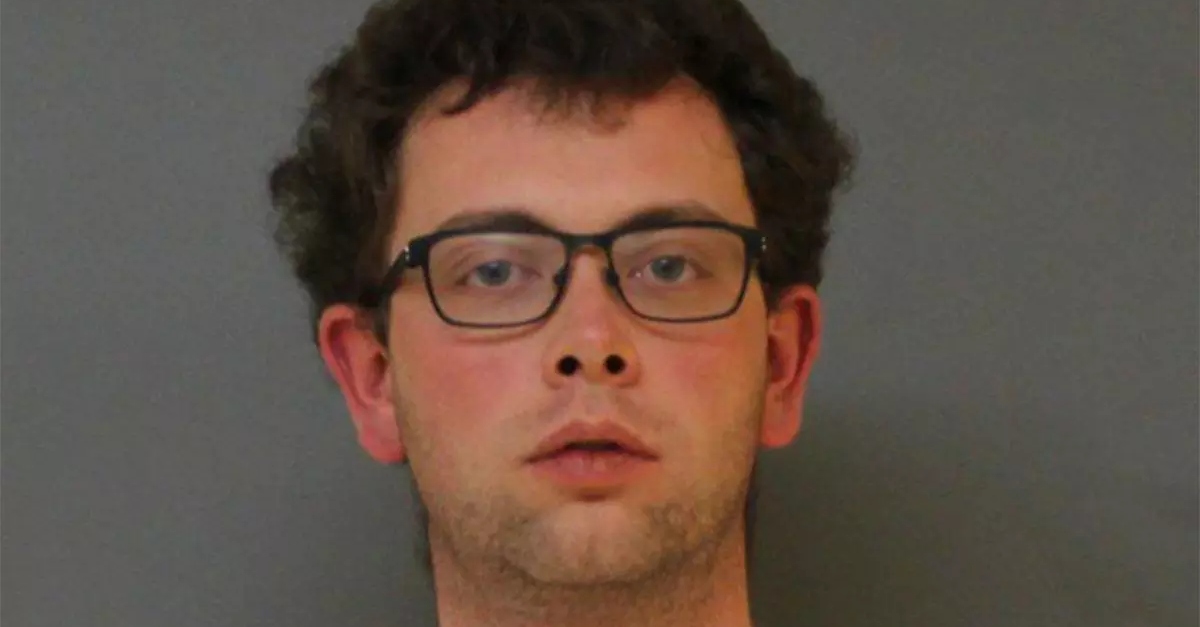 William Winters Leverett, 27, told cops he fatally stabbed 54-year-old Melissa Millan because he got mad she was "way out of my league," according to a newly released affidavit (h/t Fox 61).
For years, the 2014 murder stumped cops in the town of the Simsbury, Connecticut. They got a call November 20th of that year about a woman lying unconscious on the road, said the affidavit. It was Millan, unresponsive and covered in blood. She was pronounced dead by medical staff. Authorities first figured some might have been struck by a vehicle, but an autopsy determined the cause of death to be a three-and-a-half inch deep stab wound in her chest. It punctured a lung and some of her heart, police said.
Cops determined she was attacked on a recreational path next to the road while was out for a night jog. She then fell onto the street. Thing is, surveillance footage only caught her running into the area. It didn't catch the actual attack, cops said.
Jump forward to last Wednesday. Leverett showed up at the police station and admitted to killing Millan. In the ensuing investigation, he claimed to have never seen her before, police said.
Leverett allegedly told police that on November 20, 2014, he was over in Hartford for a sex offenders therapy group. No one was home when he returned, "not even the dog," and he became lonely, he said in the affidavit.
He told police in one interview that he went out hoping to meet people, according to the affidavit. Leverett said he saw the female jogger on the running path and became "mentally aroused" by her. He started driving in order to catch up and meet her, but then he got nervous, he allegedly admitted. Leverett allegedly said he couldn't "have her" and that "she's way out of my league." He allegedly said he became angry and "went into frenzy." Leverett then is said to have admitted to running into her on foot and stabbing her once in the chest, police said.
She pushed him away, but she fell backwards over the guardrail and onto the street, Leverett allegedly told police. He ran from the scene, leaving her behind as she repeated "oh my God."
Police used his statements to corroborate his story, according to the affidavit. For example, he knew things unreported by cops (e.g., a detailed description of what Millan wore), provided two apparent confession letters he wrote shortly after the murder, and pointed investigators toward a glove he lost behind a cabinet at his then-residence. It was worn during the murder, he said.
Enfield Superior Court records obtained by Law&Crime show that he remains locked up on lieu of $2,000,000 bond on a murder charge. His next court hearing is scheduled for October 9.
[Mugshot via Simbury, Conn. Police Department.]
Have a tip we should know? [email protected]