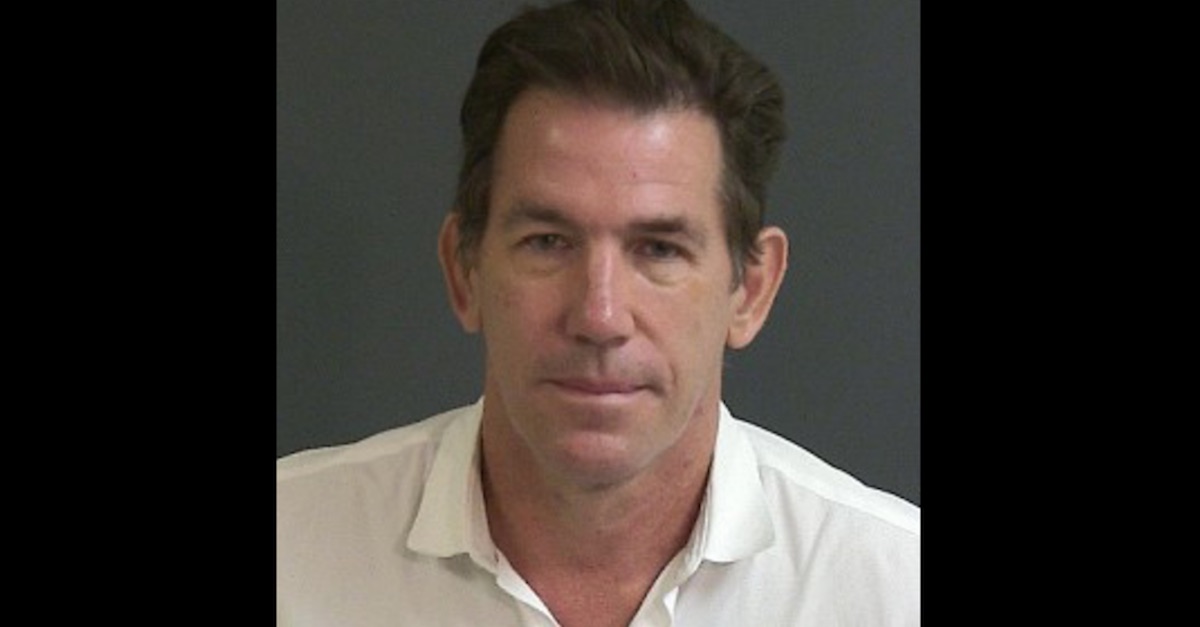 Former independent U.S Senate candidate and "Southern Charm" star Thomas Ravenel was booked Tuesday morning the Charleston County Sheriff's Office on charges of second-degree assault and battery.
Ravenel, 56, was booked just after 10 a.m., records show.
Page Six confirmed that Ravenel would no longer appear on the reality TV series, even though Ravenel himself had already said in August he would not return.
"I'm not doing the show anymore. In the contract they have the right to fictionalize your story. They took advantage of me," he tweeted. I decided that I've got too much to lose and informed them I'm not coming back."
Fox News is reporting that the arrest was made in connection with a sexual assault allegation made by a 43-year-old woman named Dawn — known as "Nanny Dawn" on the show. She alleged that Ravenel assaulted her in Jan. 2015. She accused Ravenel of ripping off her clothes without her consent in a bedroom.
A second woman identified as Debbie Holloway Perkins came forward with an accusation that he assaulted her later that year. The two reportedly met on Tinder in Oct. 2015 and Perkins said she was sexually assaulted by the reality star when they went out on a date a few months later on Dec. 25.
The investigation into the original complaint reportedly began in May. Perkins' daughter Ashley said that her mother told her Ravenel "grabbed her by the wrist and held her down," then "proceeded to pull his penis out" and "shoved his fingers inside of her vagina and later her anal area," even as Perkins said "no."
She alleged that Ravenel only stopped when Perkins screamed "You're a rapist!"
Ravenel's lawyer Richard P. Terbrusch denied the accusations, saying his client's fame has "unfortunately made him a vulnerable target for such claims."
Instead, Terbrusch described his client as a "loving father, successful businessman, and upright member of the community," who looks forward to defending his reputation.
Records show that bond has been set at $20,000.
[Image via Charleston County Sheriff's Office]
Have a tip we should know? [email protected]