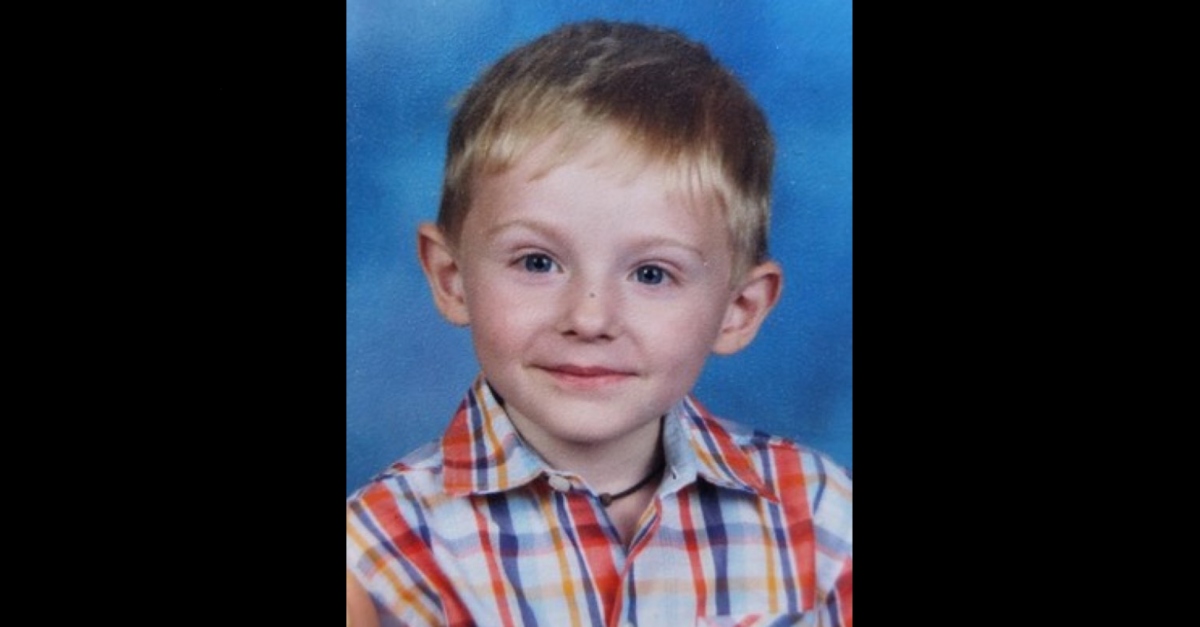 Update – October 1, 2018: The Mecklenburg County Medical Examiner's Office confirmed that the body belongs to Maddox. Our original story is below.
—-
Maddox Ritch, the 6-year-old who went missing at a North Carolina Park, was possibly found dead Thursday, say authorities in a press conference. Investigators hedged their words, but they said that a body found submerged in water probably belonged to him, according to the Charlotte Observer.
"This is not the ending we had hoped for," said Gastonia Police Department Chief Robert Helton on Thursday.
FBI agent Jason Kaplan said that the investigation was not over, but did not explain the nature of law enforcement's ongoing work. "You should not take away anything from that, except understand that law enforcement, we will not take anything for granted," he said.
Kaplan said investigators were still looking into Maddox's previous whereabouts, his movements, and how he ended up there. It's unclear how he died, authorities said.
They explained the body was found in two or three feet of water, and it was difficult to see him even standing next to him because he was obscrubed by debris.
"It was absolutely amazing that he was found," Kaplan said. He added that they are looking for a man in a white pickup truck at the park. He emphasized that they believe he is a witness, who possibly was the last person to see Maddox "for the last."
With heavy hearts we announce a body believed to be 6-year-old Maddox Ritch was found at approximately 1 p.m. off of Marietta Street/Old Dallas Highway in Gastonia. Maddox's parents have been notified of the discovery. The investigation is ongoing.

— FBI Charlotte (@FBICharlotte) September 27, 2018
Maddox was declared missing Saturday from the Rankin Lake Park in Gastonia, North Carolina, according to the FBI. He was last seen wearing an orange T-shirt featuring the phrase, "I am the man."
Authorities described him as being autistic. He did not talk, they said.
In an interview published Tuesday, Maddox's father Ian Ritch told PEOPLE that he let his son run up ahead. He said he lost sight of the child, and couldn't find him no matter where he looked.
"Usually when he takes off running, he'll slow down and stop for me to catch up with him," Ritch said. "This time he never stopped."
[Image via FBI]
Have a tip we should know? [email protected]