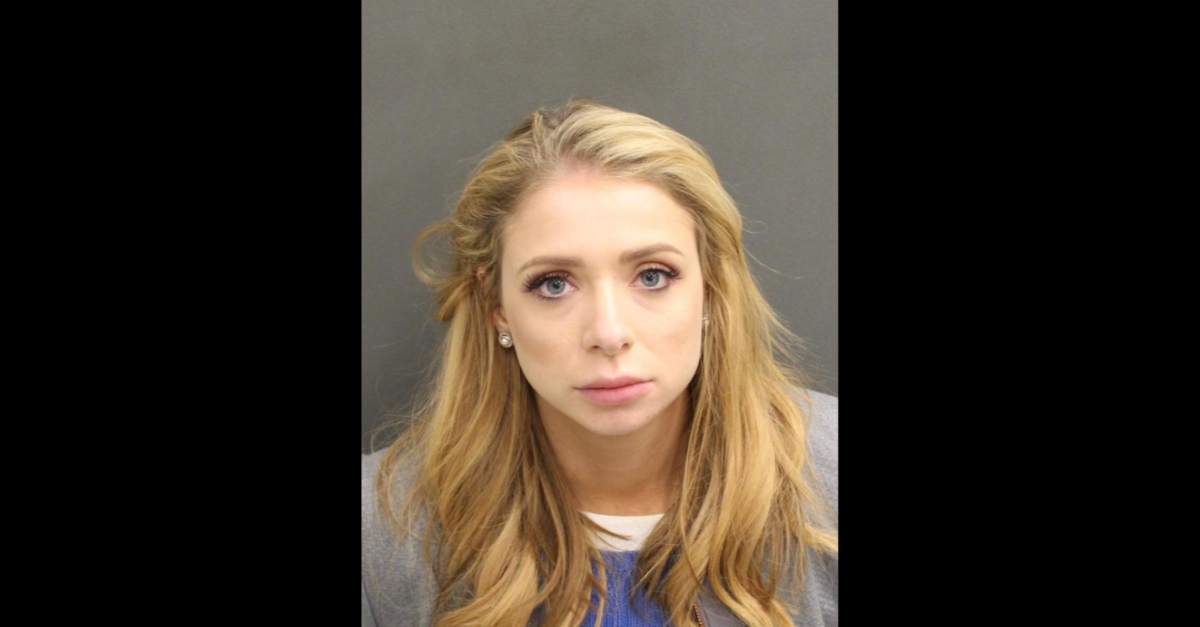 Sarah McGill, the Scottish hypnotherapist and escort convicted of having sexual relations with a 14-year-old boy, has been deported, according to The Scottish Sun.
"We didn't just talk," she said, according to Orlando police in a report from The Scotsman. "He wanted to touch me. We were talking and one thing led to another. That was it." She added that she wish she "never took him upstairs," and she that felt "like such an idiot."
She was allegedly paid $480 for the encounter at the Courtyard Marriott hotel. According to cops, she said she thought the boy was perhaps 16, and that she had believed him when he said he was 18.
"He looked younger," she said.
Florida's age of consent is 18. The boy allegedly told cops he set up the meeting after finding McGill through Quora.com. He wanted her to take his virginity, he allegedly said. His father found out about the payment, police said.
A child sex crimes detective, who wasn't identified because of her undercover work, voiced surprise at what happened.
"I usually go home in shock every day," she told WFTV. "No matter how may times it happens, I'm still in disbelief half the time."
The defendant, who faced up to 15 years in prison, first denied the claim  of lewd and lascivious battery, but was convicted in August, and sentenced to five-years probation. She attempted to leave the United States last month, but she was detained at Orlando International Airport after she allegedly missed a meeting with probation officers.
McGill must register as a sex offender in the United Kingdom.
[Mugshot via Orange County Sheriff's Office]
Have a tip we should know? [email protected]