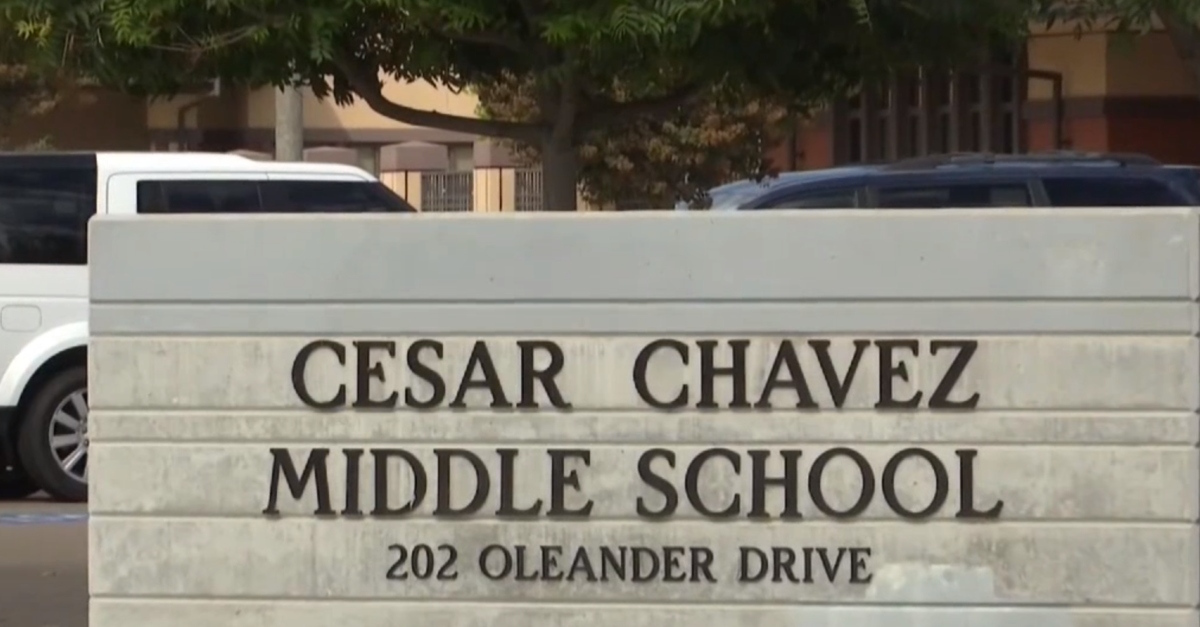 Activists in California demand cultural sensitivity training for teachers after students at Cesar Chavez Middle School made a deportation-themed board game for class, according to The San Diego Union-Tribune.
It's called "Deportation Time." The premise is that players must cross the U.S.-Mexico border by blowing up a while in the wall. They could be detained. A number 2 roll on the die could enable players to deport others.
This game wasn't well received by the community, to say the least. It comes as the Trump administration is implementing more aggressive moves to deport undocumented immigrants, and circumscribe public benefits available to documented individuals.
"Many children in our Oceanside district come from mixed status families, and have been hurt by the policies and practices that tear apart families and separates children from their parents by forceful physical removal from the communities in which we live," said a joint statement Monday from the Human Rights Council of Oceanside and MEChA de MiraCosta. The groups demand cultural sensitivity training for teachers, that the superintendent "hold an annual public forum where the community can participate in open dialogue," that agendas and Board Meeting minutes also be released in Spanish, the founding of a teacher committee of ethnic studies, and a "Know Your Rights" forum for student families.
"75 percent of that school's students are Mexican-American," said a tearful woman at a community board meeting on Tuesday. She didn't think the board game was a joke.
It's not clear whether the teacher involved explicitly approved this. A student in the group told the Union-Tribune that the project was grade, but the teacher did not talk about the game's subject matter with him. Officials with the Oceanside Unified School District declined to answer whether this teacher was punished.
Superintendent Julie Vitale said in a statement Tuesday that "while there may have been no ill-intention during this project creation, we agree that this project was completed with a lack in judgment."
"We know that this topic is divisive and can be painful and hurtful," Vitale said in a statement obtained Wednesday by Law&Crime. "Here in Oceanside our number one priority is the safety and well-being of our students and staff. At the same time, we believe in maximizing opportunities like this to help our students and staff learn and grow. Our district leadership and this board of education, has committed to promoting an educational environment that will ensure the elimination of any discrimination in all district activities. Discrimination based on sex, race, color, religion, national origin, ethnic group, marital or parental status, physical or mental disability, sexual orientation, gender identity, or any other unlawful consideration, whether actual or perceived will not be tolerated here in the Oceanside Unified School District as written in Board Policy 0410.1. In a strong effort to better serve our most important mission of supporting all students and providing a safe and welcoming learning environment, we will as a district seek a plan of action to provide training district-wide that will help staff better meet the needs of our culturally diverse community."
Update – October 10, 5:08 p.m.: Updated with a statement from Vitale.
[Screengrab via CBS8]
Have a tip we should know? [email protected]