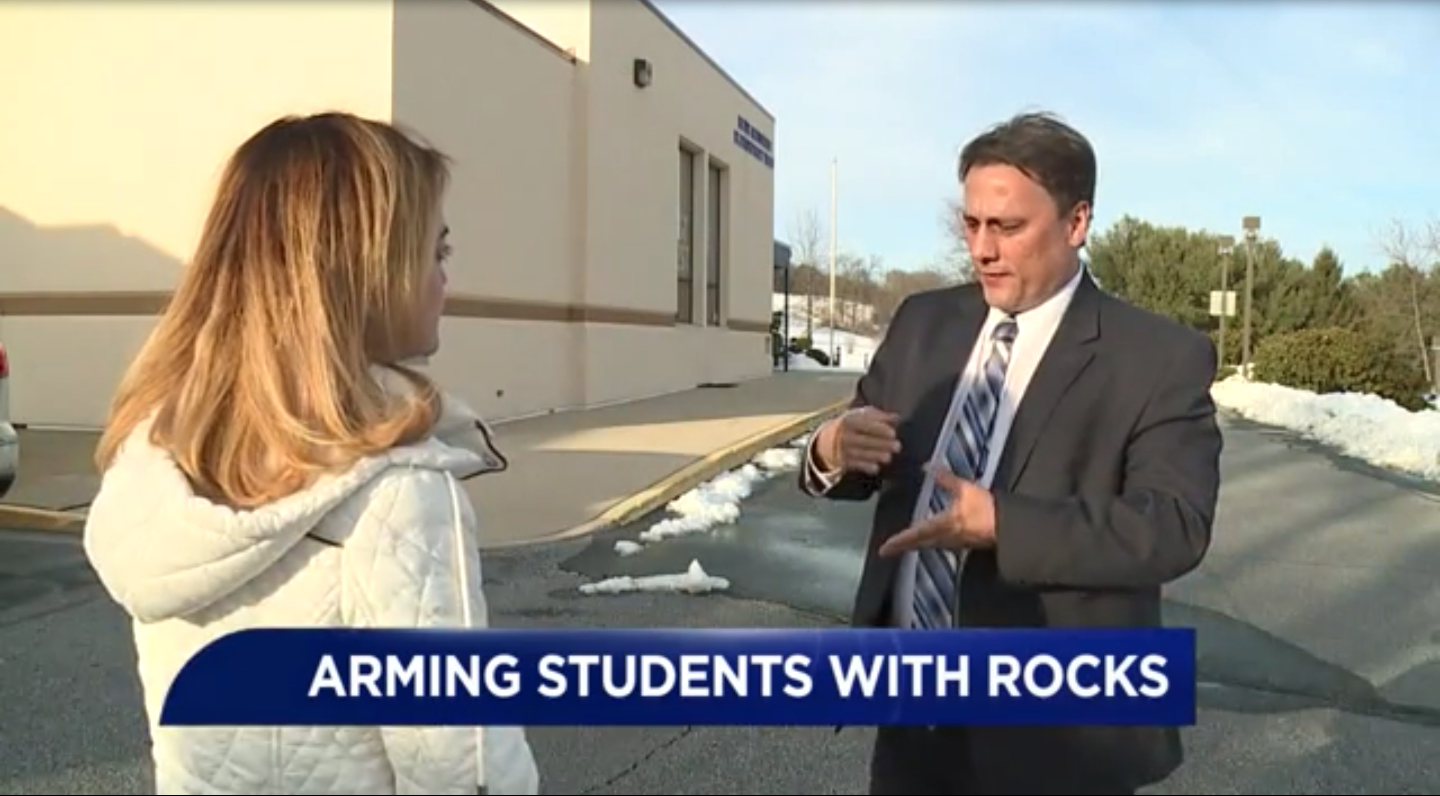 A school district in Pennsylvania plans to arm students with buckets of rocks to deter possible school shooters.
In comments to the state House Education Committee, Blue Mountain School District Superintendent Dr. David Helsel said:
Every classroom has been equipped with a five-gallon bucket of river stone. If an armed intruder attempts to gain entrance into any of our classrooms, they will face a classroom full students armed with rocks and they will be stoned.
While side-stepping the obvious near-allusion to "Rainy Day Women #12 and 35," Helsen stressed the importance of sourcing the stones from local tributaries and bodies of water. He said, "At one time I just had the idea of river stone, they`re the right size for hands, you can throw them very hard and they will create or cause pain, which can distract."
Schuylkill County residents are a bit divided on the plan.
A senior who spoke with local ABC affiliate WNEP 16 said, "It matters because it will help protect the schools, anything helps, rocks are better than books and pencils."
A local college student said, "I think that's rather comical."
At least one parent voiced her support for the measure. Dori Bornstein said, "At this point, we have to get creative, we have to protect our kids first and foremost. Throwing rocks, it's an option."
But another parent disagreed. They said, "It's absurd, arm the teachers."
While pro-stone-throwing, Helsen said Blue Mountain has no plan to arm teachers with firearms.
Helsel also noted that the rock-based experiment is part of a broader security plan known as "ALICE" which stands for alert, lockdown, inform, counter and evacuate.
Blue Mountain is located some 90 miles north-northwest of Philadelphia. The district contains some 2,700 students at three elementary schools, one middle school and one high school.
Law&Crime reached out to the Blue Mountain School District for comment but no response was forthcoming at the time of publication.
[image via screengrab/WNEP 16]
Follow Colin Kalmbacher on Twitter: @colinkalmbacher
Have a tip we should know? [email protected]