The Harris County Precinct 4 Constable's Office in Texas say that Christopher Breaker, 25, robbed a Walgreen's on August. They say that they were able to identify him because of his distinctive face tattoo.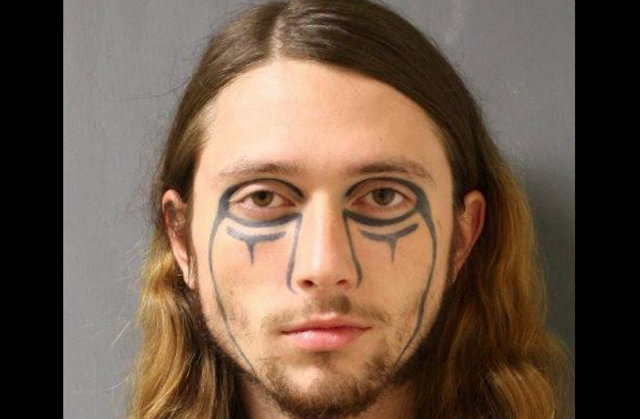 A short manhunt ended Wednesday. Witnesses told investigators that he was "acting differently" when walking around the store, according to ABC 13. One person said he ate food from the shelves. Then he jumped over a county, pulled out his knife, and started hitting a back door with a fire extinguisher, witnesses said. He escaped through regular entrance, they claim. The extinguisher and donuts were left behind.
The judge said in court that California authorities wanted Breaker on unrelated charges. Records obtained by LawNewz.com show that he was booked on one count of aggravated robbery with a deadly weapon, and is scheduled for another hearing on Friday.
[Mugshot via Harris County]
Have a tip we should know? [email protected]