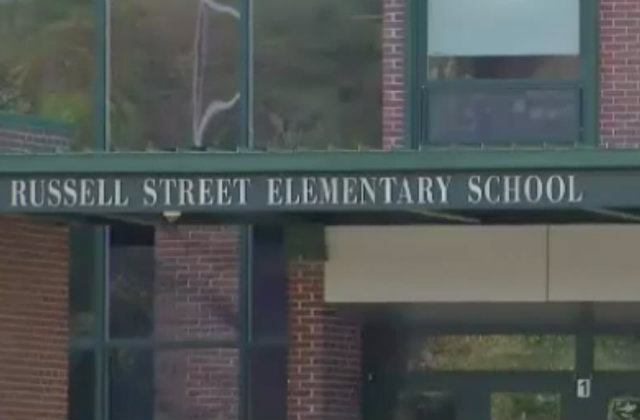 Russell Street Elementary School apologized Thursday because a substitute teacher knelt during the Pledge of Allegiance and told the class her political views, CBS Boston reports.
Principal Scott Bazydlo told parents that Littleton Public Schools respects the fights of people to participate in or abstain from the pledge, but he said the teacher went about it the wrong way. He said is it important to tells students all sides of a debate so they can "form opinions with guidance from parents."
"While this topic is timely and does have educational merit, it should be addressed sensitively and age-appropriately by permanent faculty and inclusive of the beliefs of all children and families," he wrote. "While well-intended, this conversation was not part of the classroom teacher's plans and should not have taken place in the fashion it did."
Students can abstain from the pledge. The end. Any public school official who requires them to stand would be violating the First Amendment. Case law becomes a little bit iffier and less well developed when it comes to teachers. The 2nd Circuit Court of Appeals in 1972 decided for a teacher in Russo v Central School District No. 1. They said she couldn't be required to stand for the pledge. The Supreme Court denied the school district's petition for a writ of certiorari, so they never ruled on this sort of thing.
[Screengrab via NBC Boston]
Have a tip we should know? [email protected]