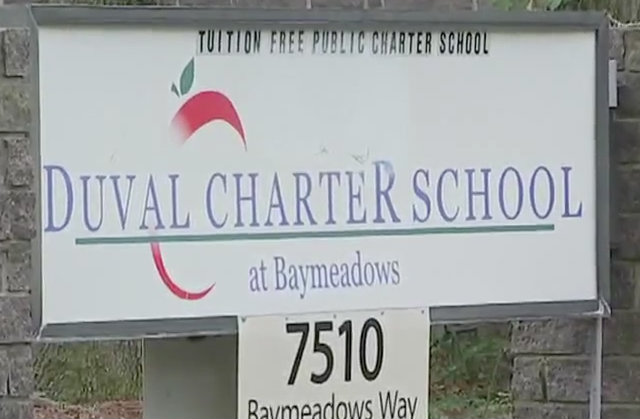 A charter school principal in Jacksonville, Florida is on leave because of her social media activity. Parents say Kimberly Stidham is accused of writing racist Facebook posts, according to an Action News Jax report.
"Take all of the rope in Texas, find a tall Oak tree, round up all of them bad boys, hang them high in the street for all the people to see that," she wrote in one post. Stidham also shared memes and posts that were critical of Black Lives Matter, showed incorrect black-on-black murder rates. She shared one video in which a black vlogger questioned why African Americans blame white people for things.
"Maybe BLM should give this guy a listen," Stidham wrote in response. "The media definitely should!"
Action News Jax spoke to several parents about it, but only one, a mother, agreed to on-camera interview, and that was on condition of anonymity.
"Everything I saw kind of had an anti-black sentiment to it," said the woman, whose child goes to Stidham's school. "It definitely left me thinking, that if not hatred, that she at least had some severe prejudice against minorities, against black people."
Stidham's employers at Charter School USA have put her on leave from Duval Charter School at Baymeadows while they investigate. In a statement, Stidham denied being racist.
"I am absolutely devastated that my personal political views were perceived to be racist in any way," she wrote. "I am a firm believer in equality, justice and respect for all individuals and I recognize now that some of my posts could have been misunderstood.  I appreciate the fact that those who were offended brought this to my attention so that I could rectify the situation. I encourage anyone who has any concerns about this to come to me directly so that we can discuss it further."
Have a tip we should know? [email protected]