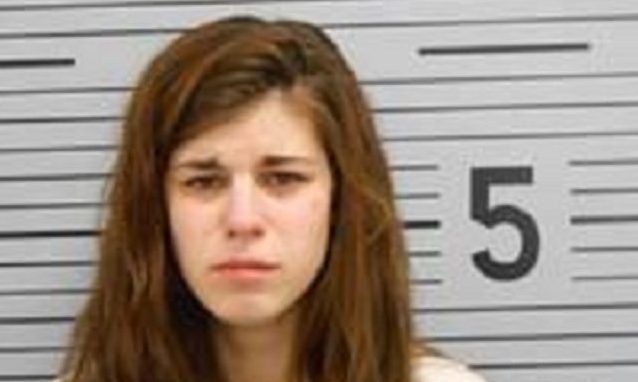 An Alabama woman is facing statutory rape charges for allegedly having sex with a 14-year-old boy, and it's all because she admitted it on a government form. Meckenzie Guffey, 19, is pregnant, and when she filled out a Medicaid application, she listed the youngster as the father of her unborn child, according to AL.com. That was enough for authorities to get involved.
The Department of Human Resources and the local police investigated, and Guffey confessed. Hollywood, Alabama Police Chief Jason Hepler said Guffey admitted to having sex with the underage teen multiple times in her car.
According to police, Guffey met the boy through a mutual friend. "She was proud of him being the father until she found out we were going to become involved," Hepler said.
Guffey is facing several charges, including second-degree rape and second-degree sex abuse. A search of her phone revealed sexual images and videos, which resulted in child pornography charges as well. If convicted, Guffey could go to prison for 20 years and have to register as a sex offender. She was released from Jackson County Jail on Monday after posting $25,300 bail.
[Image via Jackson County Jail]
Have a tip we should know? [email protected]