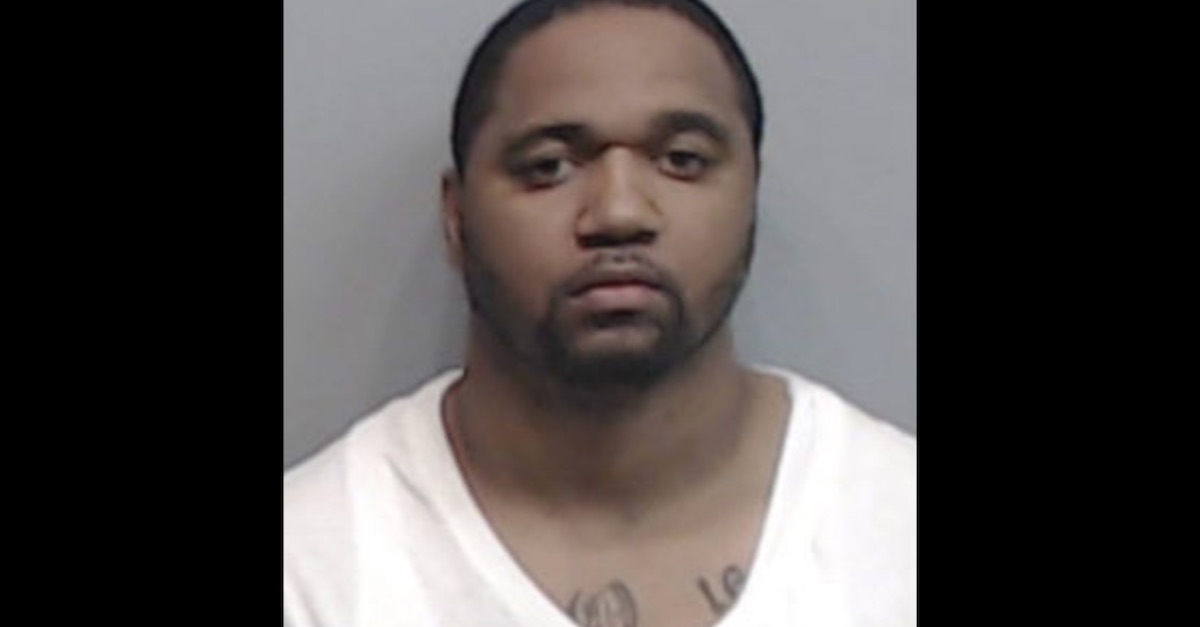 A man from Sandy Springs, Georgia who was arrested in March 2017 after a woman desperately called 911 and said, "I'm in a very bad situation and I need to get out," now says that cops only went after him because he's a black man who was doing business with white women.
Kenndric Roberts, who was accused of human trafficking by holding several women at a mansion against their will, became known as a "Poor Man's Hugh Hefner" because that's the way lawyer Mike Maloof Sr. distanced his client from criminal activity.
According to WSB-TV, Roberts says race is the reason he's being held without bond at Fulton County Jail, despite an allegation that Roberts was "going to have somebody cut [a woman's] implants out of her chest and cut up her sides."
He said from jail that he has falsely been imprisoned because he is "a black man who had dealings with white women."
"Bluntly speaking, as I'm an African-American man involved in legitimate business endeavors with Caucasian women who are being portrayed as victims," he reportedly told a friend in a recorded statement from jail obtained by the local station. "Thus I sit shackled."
Roberts was indicted for false imprisonment, racketeering, and human trafficking. He compared life behind bars to slavery.
"I'm bused back and forth to court, shackled as if I'm a slave or a pet at the zoo on headline display," he said. "Justice is very elusive. You can try to blot it out but it keeps coming back. Injustice anywhere is a threat to justice everywhere."
Last year, a 20-year-old woman said she was being held captive along with seven others after they had been recruited as dancers through a website called "Seeking Arrangements."
Here is an excerpt of that call:
Dispatcher: Who is threatening to kill you? One of the girls?

Caller: No, our boss.

Dispatcher: Your boss?

Caller: Mmhmm.

Dispatcher: Who's your boss?

Caller: Um… I don't know his full name..

Dispatcher: OK, how old are you?

Caller: I just turned 20 in December.
The women were brought to safety and Roberts was arrested.
[Image via Fulton County Jail]
Have a tip we should know? [email protected]