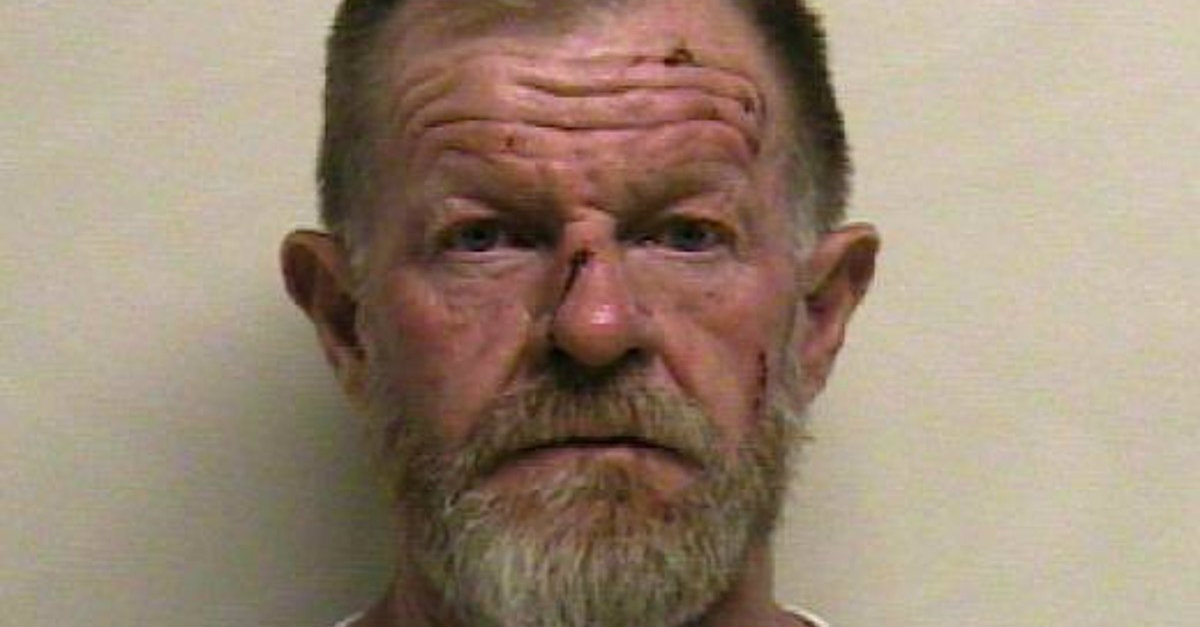 A Utah man died when he flew a plane into his home just hours after he was arrested for allegedly assaulting his wife, say police in a KTSU report.
Duane Youd, 47, had been arrested Sunday for domestic violence at about 7:30 p.m., Payson police Sgt. Noemi Sandoval told the outlet. He got out on bail, and returned to the home briefly to pick up some things. Then he allegedly came back–this time in a plane taken from the Spanish Fork Airport.
It was confirmed Monday that his wife and her adult son were inside the residence during the crash at about 2:38 a.m. They survived, and managed to escape not only the crash, but the huge fireball left behind.
Sandoval said they sustained no injuries. She explained there's not much left of the plane. And, well … here's footage of the aftermath Monday morning.
Another look from @KSLChopper5 above the scene where a small plane crashed into a house in Payson, UT. Pilot was killed, 2 people inside the home escaped the fire. #Utah #breaking #kslam #nbc #planecrash @KSL5TV pic.twitter.com/M44pVvPwFT

— Shara Park (@KSLSharaPark) August 13, 2018
The tail and left wing are visible, but everything else is just wrecked, and charred. A gray car is turned over on its side.
The plane belonged to the company he worked for, Sandoval said in a Deseret News report. She described Youd as an "experienced pilot."
"We can only speculate what the motive is behind it," Sandoval said.
The Spanish Fork Airport's operations manager declined to comment when reached by Deseret.
[Mugshot via Utah County Sheriff's Office]
Have a tip we should know? [email protected]