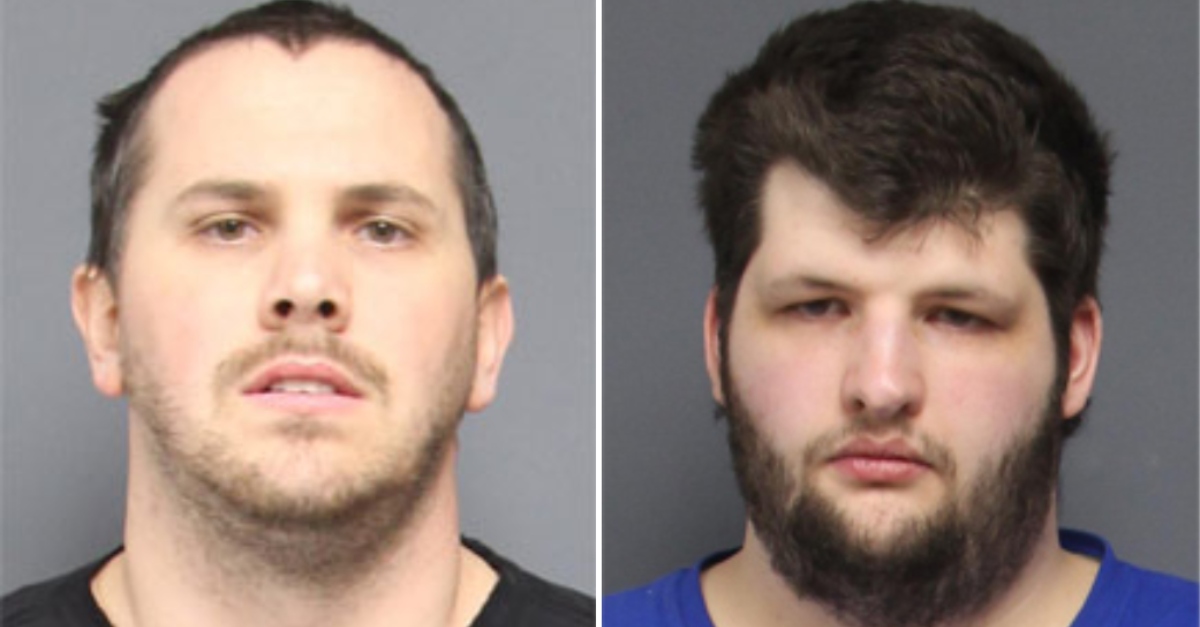 A Pennsylvania police chief and his friend were charged Tuesday in the serial rape of an underage girl, prosecutors said. Weissport Police Chief Brent Getz, 27, and Gregory Wagner, 28, both residents of Lehighton, allegedly assaulted the child hundreds of times in a 7-year span.
Charges include rape of a child, involuntary deviate sexual intercourse with a child, and aggravated indecent assault of a child.
"The defendants terrorized this young victim by assaulting her hundreds of times over seven years," Pennsylvania Attorney General Josh Shapiro said in a statement. "My Office will listen to survivors and prosecute anyone who sexually abuses children to the fullest extent of the law we are able—no matter how much time has passed. I'm grateful for the work of my agents to bring these predators to justice and prevent them from harming anyone else."
The girl, then 12, reported the allegations to a substitute teacher in May 2012, said the attorney general's office. The criminal complaint said she was 11 years old. She told the teacher Wagner was abusing her and that teacher responded by reporting it to police in Franklin Township. Charges weren't immediately filed.
The case was reassigned in 2015, but prosecutors said a paperwork error led to the complaint being dismissed. It was never refiled, authorities said.
That didn't stop Franklin Township cops from continuing the investigation. They spoke to the teen again in 2018; this time, she implicated Getz.
All told, she said Wagner abused her from when she was four years old until shortly before she reported the allegation in 2012. She said that Getz, Wagner's friend, started assaulting her when she was about six.
It's unclear if the defendants have attorneys at this time. According to police, Wagner retained a lawyer in the initial investigation and denied allegations of abuse, but he admitted on Tuesday to at least three incidents of "sexual contact." He also implicated Getz, cops said.
According to authorities, the girl also said she secretly recorded an incident several months after her initial complaint because no one believed her and she wanted to show proof. Police said they have this footage. It showed Wagner showing the girl porn on his tablet, they said.
Investigators said that they executed a warrant on Wagner's home on Tuesday and Google searches on his cell phone that were "indicative" of child pornography.
The Attorney General's Office said that the office of Carbon County District Attorney Jean Engler referred the case to them because Getz is a cop.
[Mugshots via Pennsylvania Attorney General; Getz on left, Wagner on right]
Have a tip we should know? [email protected]