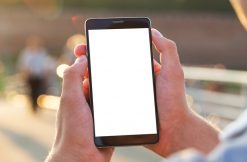 According to one New York family, police handcuffed them after raiding the wrong house, and one cop uploaded pictures of them to Snapchat.
Kimberly Santiago told ABC 7 that it happened early Thursday at their home in Brownsville, Brooklyn. She said a NYPD squad showed up with a warrant at about 6:30 am, and searched their home while everyone got put in handcuffs.
"Ya'll know that when you came to this house, looking for the wrong person that we don't even know," she said.
It lasted three hours. According to Santiago, the family noticed one officer in particular.
"We thought he was texting on his phone," she said. "Because the whole three hours we were sitting here, he was the one standing there. We saw him on his phone, but we didn't think an officer would do that."
Family: NYPD raids wrong Brooklyn home, post Snapchat of them in cuffs – WABC-TV https://t.co/4GD9wijSar #PoliceNews

— Emergency Traffic (@Police_Dispatch) December 23, 2016
She said he posted two pictures to Snapchat with the captions "Merry Christmas Its [sic] NYPD!" and "Warrant sweeps Its still a party smh."
"The things that he wrote, it's like, this what you all do?" Santiago said. "If he did that to us, picture how many other families he's done that to. And he was the only one standing there watching us."
A police spokesman confirmed to LawNewz.com that Internal Affairs is investigating, but declined to offer other information.
[featured image via Preto Perola and Shutterstock]
Have a tip we should know? [email protected]