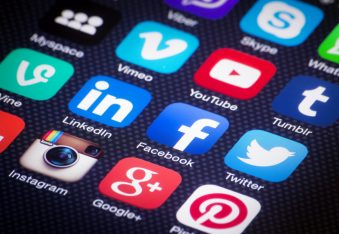 The United States Customs and Border Protection Service quietly instituted a new policy earlier this week to request the social media history of some foreign visitors coming into the country, according to several reports.
The policy is reportedly part of an effort to "identify potential threats" and stop terrorists at the border, before they can cause harm inside the country.
However, news reports say the initial program applies to travelers entering the country through the visa waiver program.  This allows some citizens of 38 countries spend time in the U.S. without a visa for up to 90 days.
The new question is part of of the agency's Electronic System for Travel Authorization or ESTA and it appears as though providing social media information is merely optional.
Despite the optional nature of the program, several civil liberties advocates are expressing serious concerns about the plan.
"There are very few rules about how that information is being collected, maintained [and] disseminated to other agencies, and there are no guidelines about limiting the government's use of that information,"  Michael W. Macleod-Ball, chief of staff for the American Civil Liberties Union's Washington office,  told Politico.  "While the government certainly has a right to collect some information … it would be nice if they would focus on the privacy concerns some advocacy groups have long expressed."
Additional critics have also expressed concerns that this move might lead other countries to make similar moves.
LawNewz.com attempted to contact propoents of the measures, and we will update this post if we hear back from them.
[image via Twin Design / Shutterstock]
Have a tip we should know? [email protected]