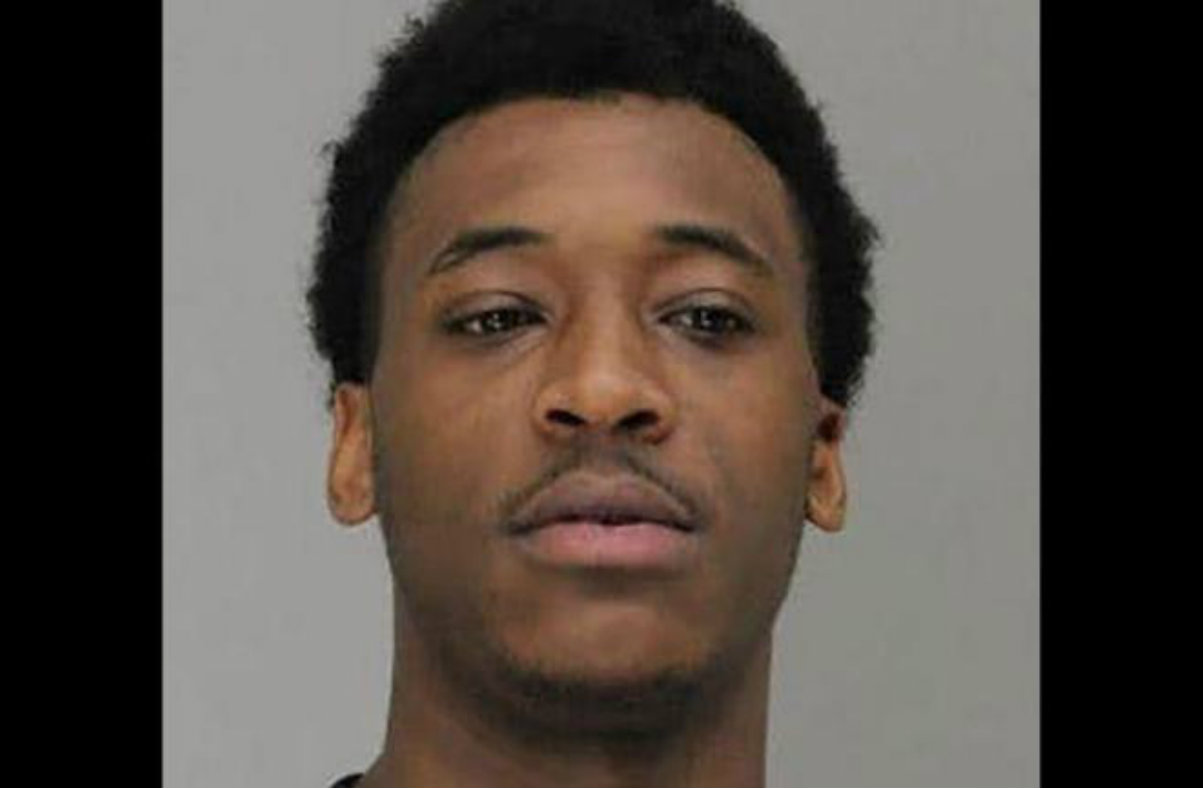 Ah, high school. So many memories. Ever wish you could do it all over again? A 25-year-old man in Texas was recently arrested for doing just that. No, really, a grown-ass adult has been accused of posing as a 17-year-old to play basketball.
Dallas County records show that Sidney Bouvier Gilstrap-Portley was arrested Friday for tampering with government records, according to The Dallas Morning News. He is out on bond and Law&Crime could not reach him for comment. We've also learned that police are investigating him for a "possible improper relationship with a student."
Gilstrap-Portley is accused of lying his way to enroll into Skyline High School. He later moved to Hillcrest High School and played on the basketball team there. Things reportedly fell apart for him after he played in a tournament in April, and was recognized by one of his former coaches from North Mesquite High School, where he was on the basketball team as a real teenager seven years ago.
According to Dallas ISD spokeswoman Robyn Harris, this coach told the Hillcrest coach "one of my former players who graduated a long time ago is playing for you."
Harris told the Morning News that Gilstrap-Portley first enrolled at Skyline this past school year as 17-year-old freshman Rashun Richardson. He posed as a homeless teen in Dallas by himself in the wake of Hurricane Harvey. Dallas ISD officials think that the motive behind this was to play basketball, Harris said.
North Mesquite Head Basketball Coach Phillip Randall was not the coach at the aforementioned tournament, but did remember Gilstrap-Portley from years ago.
"He was an average player and a good kid," Randall told NBC DFW. Not the most glowing assessment, but turns out, aging 7 years was the best thing to happen to Gilstrap-Portley's high school basketball career. As "Richardson," local coaches voted him the District 11-5A offensive player of the year.
But Gilstrap-Portley is an adult, after all, and that might result in more charges. A mother told the Morning News on condition of anonymity that he dated her 14-year-old daughter.
The woman said she only spoke to Gilstrap-Portley, known to her as Rashun Richardson, once over the phone. He was respectful to her, but she didn't approve of her daughter's relationship with him because he was too old for the girl–at the time, they believed he was only 17.
The woman said she only learned about the new accusation when a detective called her on Monday. The detective said Gilstrap-Portley also has a young child, according to the mother.
"I'm upset, frustrated, angry and sad at the same time," she said. "If it's happening at Hillcrest, then it could be happening somewhere else. People need to know. It could have gone differently if he had other intentions to hurt her or to traffic her."
According to the mother, the daughter claimed to not have had a sexual relationship with Gilstrap-Portley.
Sandra Verduzco, a spokeswoman for the communications department of the Dallas Independent School District's Police Department, confirmed to Law&Crime that cops are looking into a "possible improper relationship" between Gilstrap-Portley and a student. She could not provide further comment, citing the student's privacy and ongoing investigation. The Dallas Police Department is also involved in the probe.
In a similar case, an adult Ukrainian man was convicted in 2016 for poising as a teenager to attend a Pennsylvania high school. He admitted to having sex with a 15-year-old girl in 2014–when he was 22.
[Mugshot via Dallas Countty]
Have a tip we should know? [email protected]