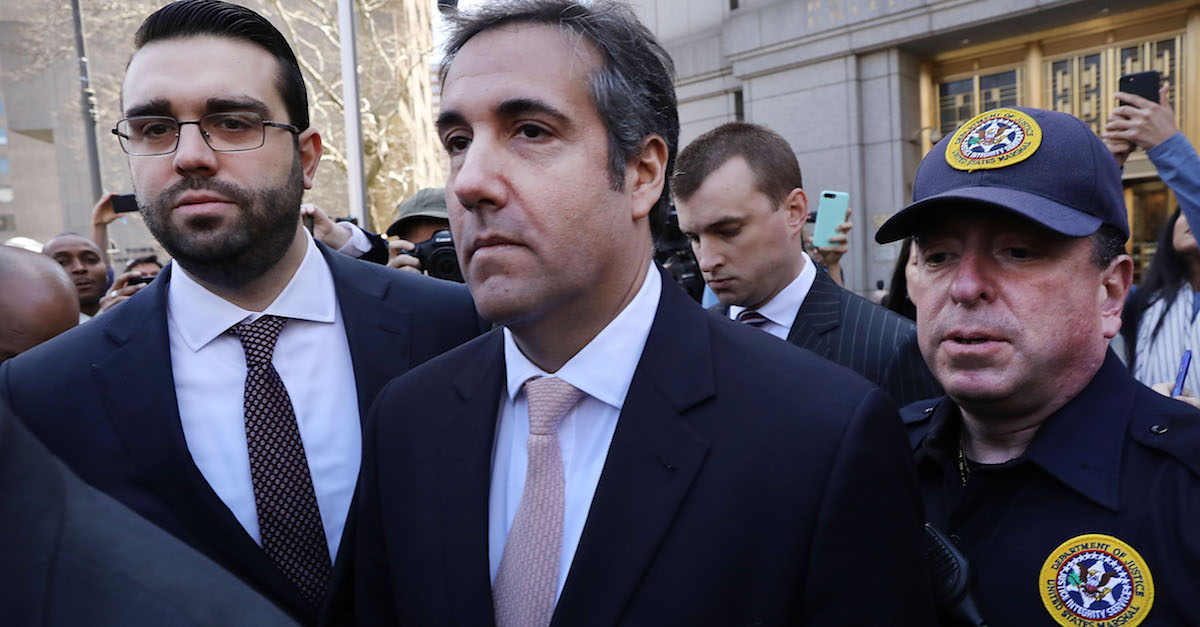 We've been wondering and now we have a partial answer as to how and why Michael Avenatti received Michael Cohen's bank records and shared them with the world. We also know why the inspector general of the U.S. Treasury Department saw fit to launch an internal investigation about "possible improper dissemination of Bank Secrecy Act information."
The New Yorker's Ronan Farrow reported Wednesday evening that the source of the disclosure, who is remaining anonymous for obvious reasons, is a "law enforcement official" who "immediately became concerned" when they discovered two Cohen finance-related files were missing.
The source was particularly worried these reports were being withheld from law enforcement. Cohen was on the radars of both Special Counsel Robert Mueller and prosecutors in the offices of the Southern District of New York.
"I have never seen something pulled off the system […] That system is a safeguard for the bank. It's a stockpile of information. When something's not there that should be, I immediately became concerned." the source said. "That's why I came forward."
"Why just those two missing?" the source continued. "That's what alarms me the most."
Other government officials and/or Treasury experts had various takes on why these reports were removed or restricted. Some said it could be because of the particularly sensitive nature of the information, but a former prosecutor said she didn't know there was a "mechanism" to restrict access to Suspicious Activity Reports (SARs).
"It may be that someone reached out to FinCEN to ask to limit disclosure of certain SARs related to an investigation [due to the sensitive nature of them], whether it was the special counsel or the Southern District of New York," she said.
In any case, the disclosure of these Cohen bank records does open up the apparent whistleblower to potential legal problems.
As Law&Crime previously reported, law enforcement officers are prohibited from disclosing SARs.
"A Federal, State, local, territorial, or Tribal government authority, or any director, officer, employee, or agent of any of the foregoing, shall not disclose a SAR, or any information that would reveal the existence of a SAR," 31 CFR 1020.320(e)(2) says.
[Image via Spencer Platt/Getty Images]
Have a tip we should know? [email protected]