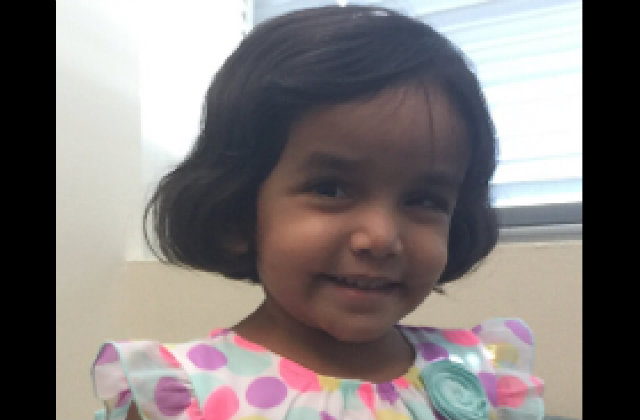 On Friday, a grand jury in Dallas County, Texas, indicted the parents of 3-year-old Sherin Mathews, according to the Richardson Police Department. Father Wesley Mathews faces a capital murder charge for her October 2017 death. Court records obtained by Law&Crime show that his bond was set at $1,000,000. Mother Sini Mathews must contend with a count of abandoning/endangering a child.
The murder indictment obtained by Law&Crime shows that the grand jury was sketchy on some of the details. For example, the "manner and means" of Sherin's death was "unknown" to jurors. Also, while they believed that her father used a deadly weapon in the incident, the grand jury didn't know what that weapon was supposed to be.
The Dallas County Medical Examiner announced in early January that young Sherin died of "homicidal violence," according to The Dallas Morning News. Dallas police claim her father changed his initial story about what happened. At first, he allegedly claimed that he lost track of her after kicking her out of the home at 3 a.m. in the morning for not drinking her milk. Her body was discovered a couple of weeks later. Police said Wesley Mathews then gave them another story: That she choked on her milk, and believing she died, he hid her body in a culvert. Law&Crime could not reach the defendants for comment.
[Image via Richardson Police Department]
Have a tip we should know? [email protected]