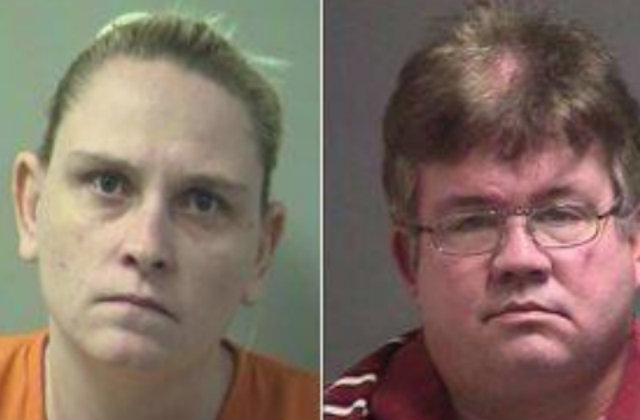 A Florida couple told their 13-year-old son he was going to die of brain cancer, and they used him to solicit donations for "medical expenses," say deputies. Ginny I. Long, 34, and Robert E. Long, 47, were arrested Thursday, the Okaloosa County Sheriff's Office said in a press release on Facebook.
The investigation started last November, deputies said. There were suspicions within a School Resource Officer program that the Longs were fraudulently using their child to make money.
Ginny and Robert Long ran a T-shirt fundraiser for the child's illness at his school last year. The couple also announced the fake cancer diagnosis on social media.
Ginny Long said in a Facebook post on December 28 that it was a miracle her son lived three days past Christmas, and only God knew when he was supposed to go.
Deputies thought the 13-year-old looked healthy in a photograph. They interviewed the child. He said that Ginny Long told him in May 2017 that he had terminal brain cancer.
"He says it scared him and he didn't like to talk about it," said the OCSO press release. The 13-year-old told deputies the couple made a GoFundMe account for him. Medical records showed the boy did not have brain cancer, the sheriff's office said.
Both parents were booked on one count of child abuse and nine counts of fraud.
[Mugshots via Okaloosa County Sheriff's Office]
Have a tip we should know? [email protected]