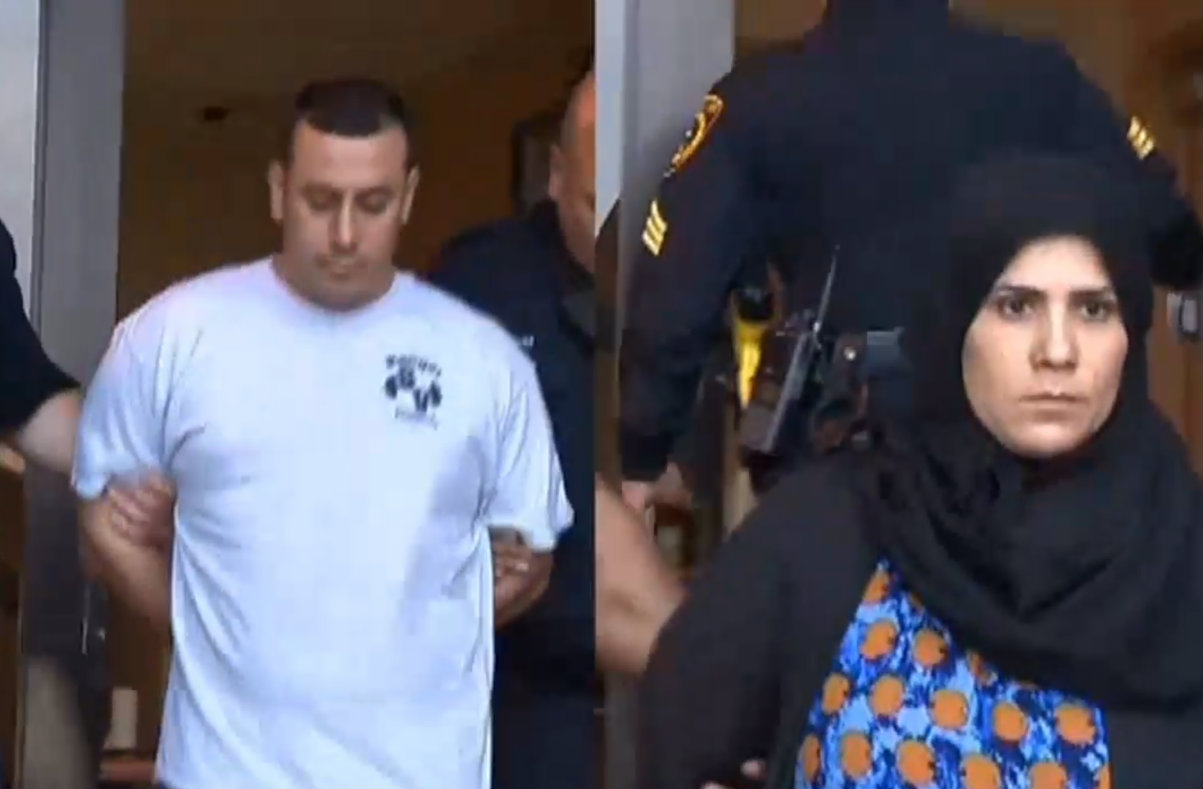 In the beginning, it was just a missing persons case. The parents of Texas teenager Maarib Al Hishmawi told the FBI and Bexar County Sheriff's Office in January that the 16-year-old was gone. Turns out, she was alive, but the alleged reason behind her disappearance is something else. Authorities announced on Friday that she ran away from home after her parents physically abused her for refusing an arranged marriage.
Father Abdullah Al Hishmawi, 34, and mother Hamdiyah Al Hishmawi, 33, were arrested for continuous family violence, Sheriff Jeffrey Salazar told reporters in a press conference. He said it that during the investigation, it quickly became clear that this was not a normal missing persons case. He said investigators heard reports of abuse, and an arranged marriage. Salazar remained vague on some details because this is an ongoing investigation, but authorities found Maarib Al Hishmawi in mid-March in another city "safe and sound," with what he described as an "organization."
Investigators discovered that her parents accepted approximately $20,000 in mid-2017 to marry their then-15-year-old daughter off to an adult man in another city. When Maarib refused, her parents began physically abusing her, Salazar said. She was attacked with broomsticks, and at least once choked almost to unconsciousness, he said. Her mother in particular threw hot cooking oil on her, Salazar claimed. Maarib verbally accepted the marriage in order to stop the beatings, Salazar said, but she then ran away.
Now she and her five siblings, between ages of 5 and 15 years of age, are in the custody of child protective services, Salazar said. He said there are currently no child abuse charges regarding the other kids, but there were concerns because of the allegations regarding Maarib.
Maarib's father voiced concern for her back when this was just a missing persons case.
"If you're still alive, we love you," he said in a Fox 19 interview filmed in February. "We like you. We miss you. Please come back home." He suggested she was kidnapped, and argued that law enforcement was slow walking the investigation.
Now he's got a different attitude. As deputies escorted him in handcuffs, he told reporters that his daughter's allegations were false, and that she was on a "wrong way," possibly influenced by "bad friends."
Salazar said investigators executed a search warrant at the Hishmawi home on Friday. He said more changes might be pending against the couple. A reporter asked him if a federal case is possible since the Hishmawi parents brought their missing person case to the FBI. He said they would make it known if more charges were filed.
Investigators have spoken with the adult man involved in this case, Salazar said. Charges are possible against him as well.
[Screengrab via Fox 19]
Have a tip we should know? [email protected]