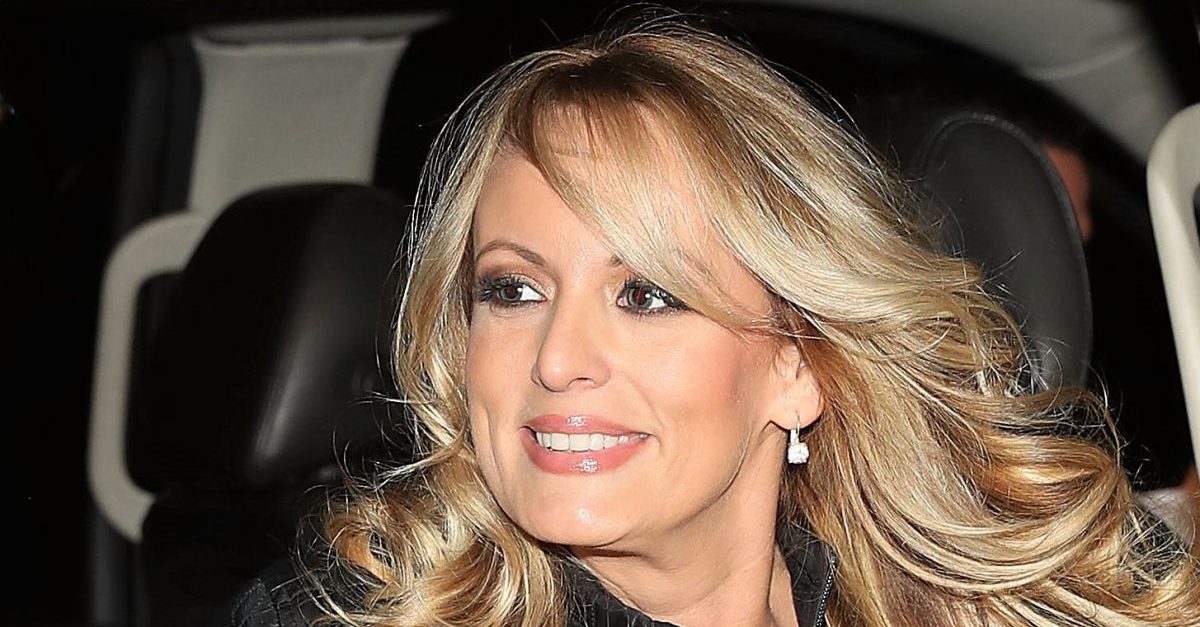 Stormy Daniels isn't holding back in her legal case against Trump attorney Michael Cohen. Not only that, she's adding fuel to the fire in the form of a defamation claim that she's adding to her lawsuit. On Monday, Daniels' attorney filed an amendment to her original lawsuit that includes the new allegation.
In it, Daniels claims that Cohen made a false and defamatory statement on February 13, 2018, when he said defended his reason for supposedly paying Daniels' $130,000 out of his own pocket.
"Just because something isn't true doesn't mean that it can't cause you harm or damage. I will always protect Mr. Trump," Cohen said in a statement to the media.
Daniels' lawyer, Michael Avenatti, describes this as a "defamatory statement" that "was reasonably understood" to be about Daniels.
"Mr. Cohen's defamatory statement was false," the court filing says, although it doesn't specify which part of it was false.
The amended complaint now seeks punitive damages, claiming that Cohen "acted with malice, oppression, or fraud."
Law&Crime reached out to Cohen's legal representation for comment.
This is the first time that Daniels has sought money through the legal system regarding this case. The existing claim merely requested that the court declare that her nondisclosure agreement that she entered into with Cohen was invalid because Donald Trump didn't sign it.  The court has yet to rule on that issue.
[Image via Joe Raedle/Getty Images]
Have a tip we should know? [email protected]