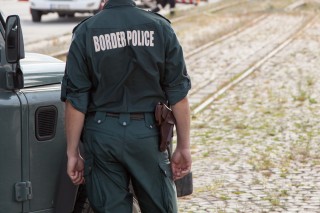 A couple and a 19-month old child crossed the border in Brownsville, Texas last week, using the baby to smuggle roughly seven pounds of methamphetamine, federal agents said. According to the Dallas Morning News, court documents said Orlando Ramirez-Leal and Cynthia Elizabeth Uresti were arrested on Wednesday, after crossing over the Gateway International Bridge from Mexico via a pedestrian lane.
Uresti and the child were both searched by border agents, who discovered six bundles of meth on the baby, although court documents did not reveal how the drugs were hidden. Uresti admitted that she knowingly brought methamphetamine from Mexico into the U.S., and that she planned on bringing the drugs to Houston, so they could be sold.
Both Uresti and Ramirez-Leal were brought into custody, and are facing possible charges of drug possession with intent to distribute.
[Image via Shutterstock]
Have a tip we should know? [email protected]