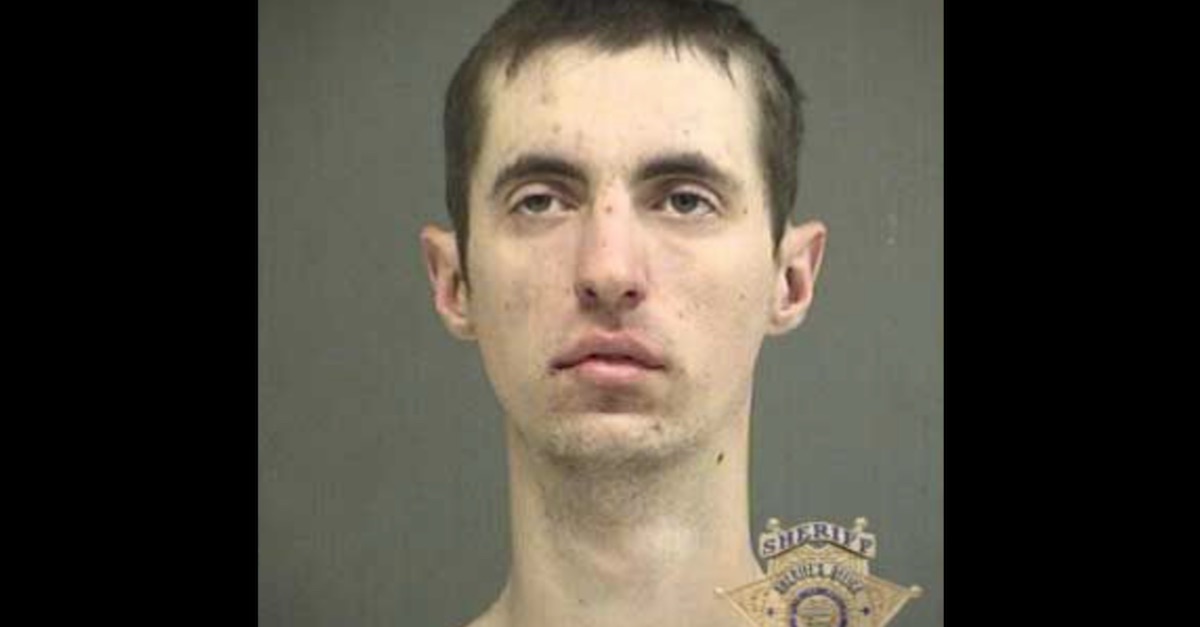 An Oregon man described as "homeless looking" was observed talking to neighbors by a horse owner, and who also called that owner on phone to ask if he could camp on her property, was later found asleep in a Walmart parking lot where he allegedly admitted to police that he had sexual contacted a horse named Ellie.
Kenneth Lijah Duyck, 20, police say, admitted to sexually assaulting a horse that was found "tied up in an unusual way" in a Hillsboro, Oregon barn.
He said he was "off his medication," KPTV reported.
The story goes that Duyck was spotted in the area talking to neighbors and even called up the horse owner the day before the alleged assault to ask if he could stay on the property.
The owner said no, but she later discovered her horse tied up in the barn with a bucket overturned nearby.
According the Oregonian, a veterinarian, who happened to be the owner's daughter, subsequently determined that the horse was sexually assaulted. That's when the neighbor conversations and the horse owner's information came into play (she said he identified himself by has last name on the phone).
Washington County police scoured the area and found Duyck asleep in a Walmart parking lot.
Strangely enough, Washington County Sheriff's Office spokesman Jeff Talbot said Duyck explained his appearance in the barn in the first place by saying he was looking for a job.
Duyck also said he'd never done anything like this before and surmised that not taking his meds caused it.
Hillsboro Patch reported that Duyck did have two prior arrests, neither of which were for sexual abuse of an animal. He was arrested for burglary and theft, and for vandalism with graffiti.
As a result of the latest alleged offense, Duyck was arrested charged with burglary and sexual assault on an animal, with bail set at $1,000.
[Mugshot via Washington County Sheriff's Office]
Have a tip we should know? [email protected]