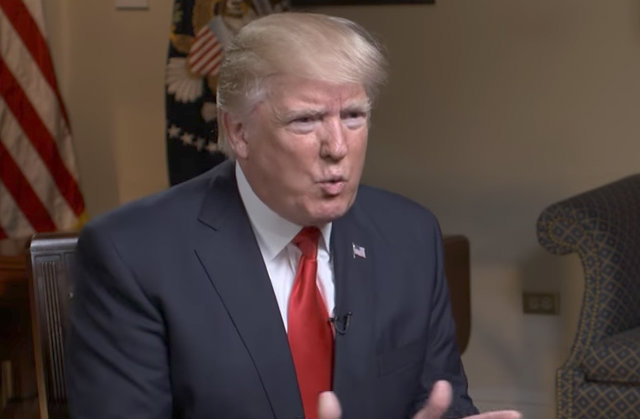 Rumors spread earlier today about President Donald Trump teaming up with Congress to end all child support payments as of 2018. Those rumors were completely false and, yes, fake news.
A couple of headlines screamed out the all-but obviously false journalism, "CHILD SUPPORT SAID TO END BY BEGINNING OF 2018" and "No more child support after 2017!!!!!!" Both stories were posted just this morning and though exceedingly similar, it's unclear if the pranks were coordinated or simply a case of opportunistic piggy-backing.
The choice of topic for the fake news stories is somewhat mysterious, too. Trump has said almost nothing about child support while president. And, his only official action on the subject has been to retain an Obama-era policy which protects destitute non-custodial parents from being saddled with unrealistic payments and jail time.
The genesis of the rumors and headlines is the website React365, a minimalistic online publishing tool where users can create prank headlines and stories to fool their friends–and apparently thousands of strangers on social media, as well.
According to mostly-accurate rumor-debunking website Snopes.com, React365 has a fairly decent track record of fooling gullible social media consumers. Their archive on React365 contains at least eight instances of the prank-generator's user-produced headlines going viral enough to receive Snopes' seal of disapproval.
All of the outrage and shame could be short-circuited, however, if online news junkies were just a tad bit more discerning. A disclaimer at the bottom of React365's front page reads, "This website is an entertainment website, news are [sic] created by users. These are humourous [sic] news, fantasy, fictional, [sic] that should not be seriously taken or as a source of information."
[image via screengrab]
Follow Colin Kalmbacher on Twitter: @colinkalmbacher
Have a tip we should know? [email protected]