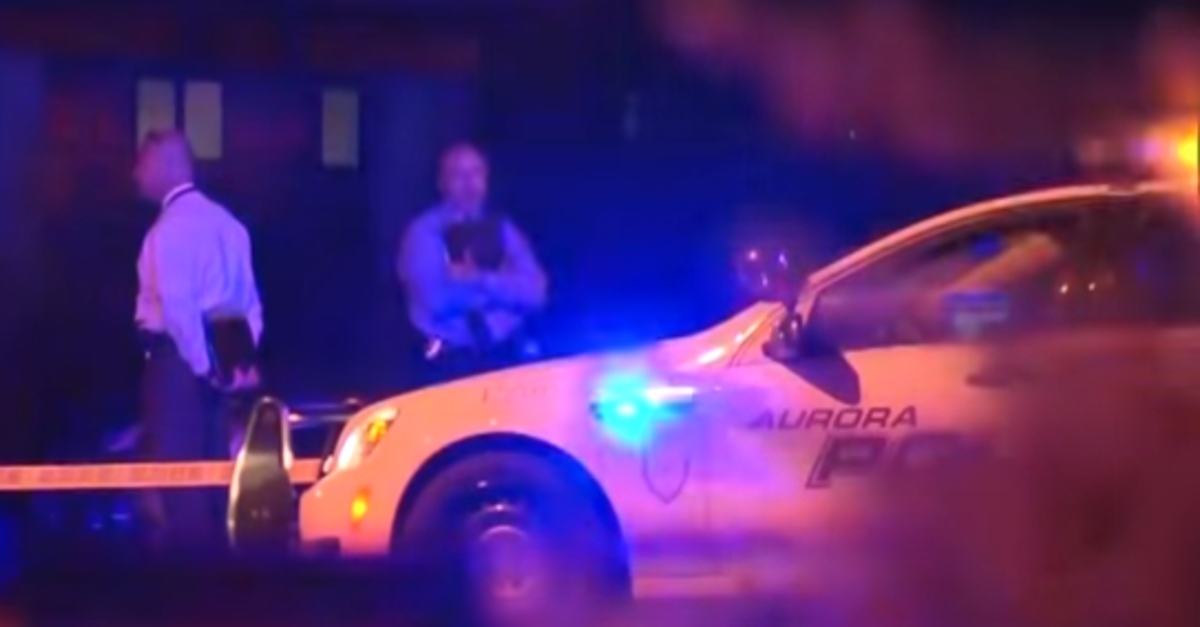 The Adams County District Attorney's Office announced on Monday that they will not prosecute the officer who mistakenly shot and killed 73-year-old Richard Gary Black. Aurora Police Department Officer Drew Limsbaugh will face no charges, according to the Denver Post.
An intruder, identified as Dajon Harper, allegedly broke into Black's house, and attacked his 11-year-old grandson. He was nude, reports say. Siddhartha Rathod, a lawyer for the family, told KDVR at the time that the attacker choked and tried to drown the boy in the bathroom.
The child's father and Black reportedly fought the man, and then Black, an Army veteran, fatally shot him with a 9mm handgun.
This is Richard "Gary" Black Jr. who was fatally shot by Aurora Police after he fatally shot a home intruder. Naked intruder was trying to choke his grandson, according to family attorney. Black was a Vietnam veteran who earned the Bronze Star. Aurora Police not releasing info. pic.twitter.com/BFmshbqQCD

— Jeremy 🎅🏼🎅🏼la (@jeremyjojola) July 31, 2018
That should've been the end of it. But when police arrived at the living room of the home, one of them saw Black, who was armed, and shot him.
Aurora Police Chief Nick Metz suggested in August that Black, who was hearing impaired, may not have heard officer demands to put down the gun.
A 911 call released by authorities shows Harper's mother saying her son might have been on drugs.
Black's autopsy results released in October apparently show he wasn't wearing his hearing aids at the time of his death. Bullets struck him in the arm, chest, and back.
[Screengrab via CBS Denver]
Have a tip we should know? [email protected]